Are you ready to learn your Salesforce Index Score?
The Salesforce Index measures the three key stages for successful adoption of Salesforce:  Build the Vision, Shape the Environment, Deliver Results.  This index also includes two personal measures that are important for Salesforce admins, developers, and product owners:  Ability to Influence, Confidence.  By answering a short series of questions over five days, you'll learn your Salesforce Index Score so you know exactly where to focus your efforts.
Your experiences are intended to be a fun, evidence-based way for you to learn and interact with new ideas for getting the most out of Salesforce.  Once you sign up, you'll be able to choose inbox and/or mobile/SMS as your preferred delivery method, and the delivery time will vary in order to give you a creative and unique learning experience.
Enjoy your course, researched and presented by Cloud Adoption Solutions in partnership with the Thrive platform.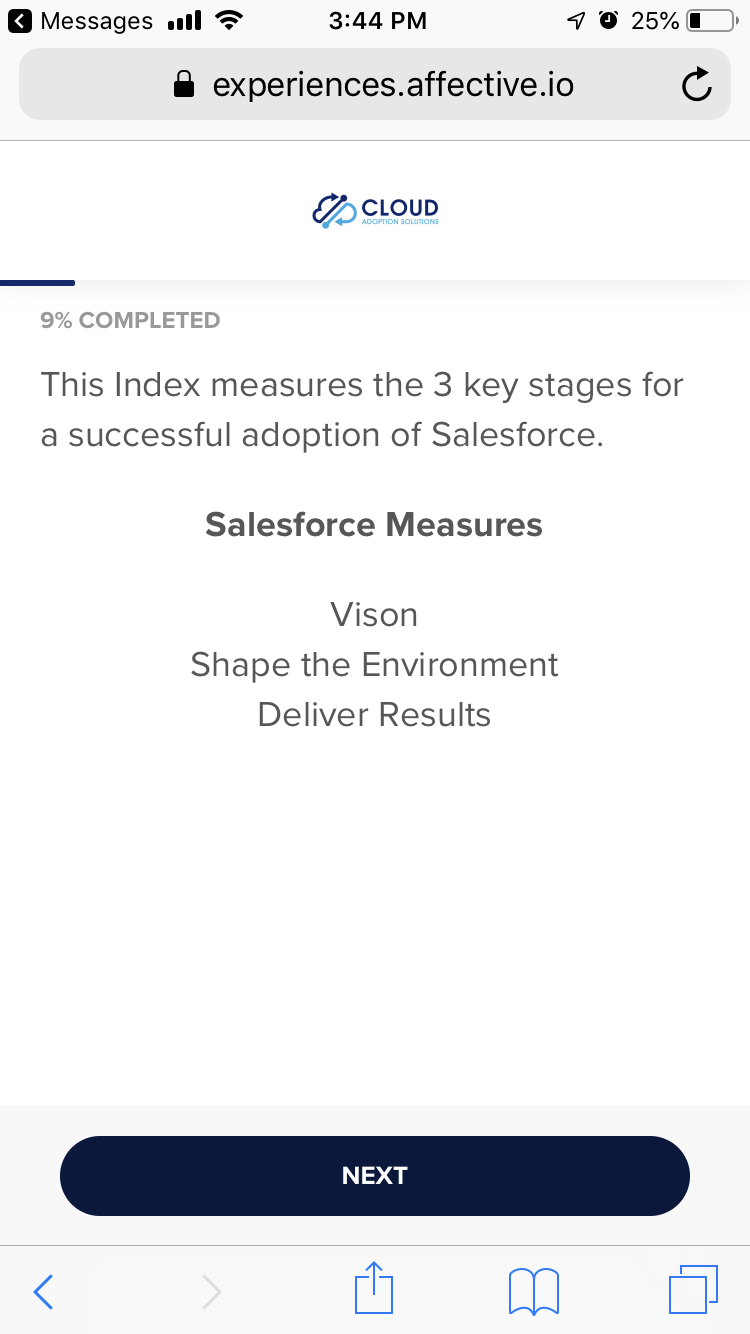 Your Salesforce Index will arrive to your mobile device over five days and will measure your ability to Build a Vision, Shape the Environment, Deliver Results on Salesforce, and will also measure your personal Ability to Influence and Confidence levels.  You can use your results to drive your approach to the Salesforce 360 vision in your org, with your users and clients.