What Can Salesforce do for You?
Maybe you're still in your free 30-day trial, or maybe you've had Salesforce.com for three years and just know that you're not getting everything you can out of it.  A big consulting package is daunting, because the commitment is big if the return is low.  We've designed this mini consult to help you see if Salesforce will give you the power that your company really needs to propel productivity and revenue.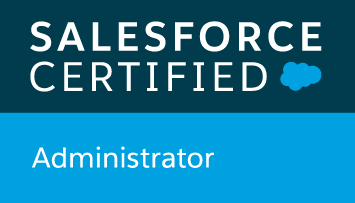 How It Works (hint: it's fast & fun!)
In three easy steps, you'll see a pathway to delighting your clients and prospects!
We'll assign you a dedicated Salesforce-certified Administrator who will schedule two meetings.  The first is a 45-minute discovery video call, where you'll share what you'd love for Salesforce to do for you and show your current sales process. 
Your Admin will then spend an hour making a few custom edits to your trial or your org. 
The second meeting, a 45-minute delivery video call, is where your Admin will show you the power of a customized, enhanced Salesforce!
You leave the mini consult seeing in your own Salesforce instance precisely what your path to productivity is; you'll learn a few ways to apply Salesforce directly to your company; you'll be able to decide on what future customizations can precisely mean for your profits.
All mini consult clients get the $249 applied to their first Cloud Adoption Solutions consulting or training engagement.
This Safety Group Saw Immediate Results
.
Halfway into their 30-day free trial, this safety startup was confused and ready to leave Salesforce.com as an option to manage their prospects, customers, and ticketing.  After their mini consult with Natalie, seeing their lead and deal process personalized, they got it – and their Salesforce vision is now crystal clear.
"We tried to do it all alone, but we knew we weren't getting the most out of Salesforce. Consulting sounded expensive and time-consuming, but our Mini Consult gave us immediate clarity, and helped our business right away!"
– Mini Consult Client, August 2019