The first step to driving true user adoption of technology is understanding – and then applying – Adult Learner Theory to your user base.  This guide takes you step by step through the principles of teaching adults technology, and drives you to develop a plan for implementation.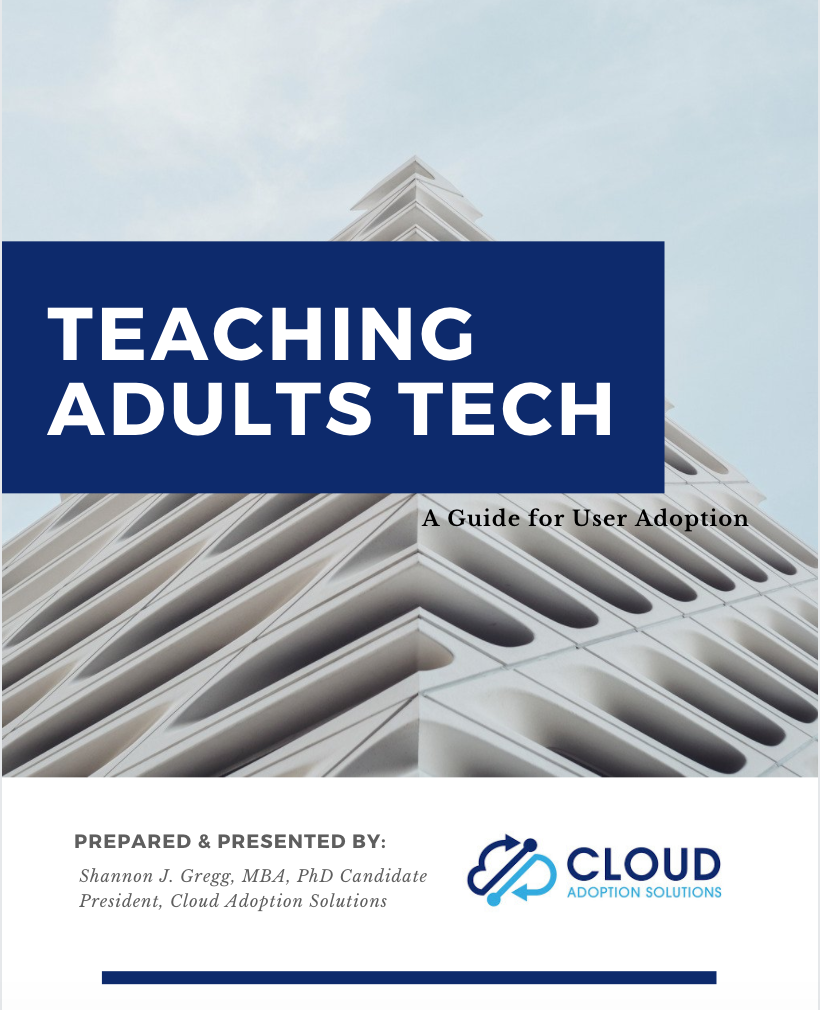 Cloud Adoption Solutions
+1 (412)-223-SELL
Call Us
Cloud Adoption Solutions is a 100% woman-owned, fully registered and certified Salesforce.com partner.
Our HQ is in Pittsburgh, PA, and we are also located in Philadelphia, PA; Washington, DC; Asheville, NC.
We work with small and medium businesses in healthcare/life sciences, professional services, and technology sectors.