Day 1 of Dreamforce did NOT disappoint!
Day 1 of Dreamforce brought a lot of information and surprises!
The business part of Benioff's keynote focused on data and acquisitions, notably Tableau and MuleSoft.  The Salesforce:AWS partnership is getting even stronger and tighter.  Alicia Keys was the surprise performer (in years past we've seen Beach Boys, Stevie Wonder, and many others in the keynote) and she brought the crowd to its feet!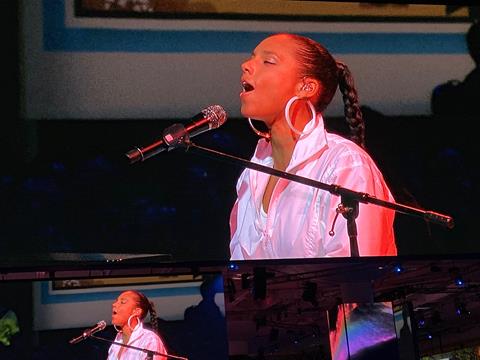 The humanitarian part of Benioff's keynote included touching testimonials from Sheldon Simmons, a vet-turned-Salesforce consultant who was trained through Trailhead and Merivets, and Phumzile Mlambo, ED of UN Women.  Salesforce is focused on the 17 sustainable development goals set by the UN (it was cool for me to see this since I studied about it in one of my PhD courses!).  The keynote was interrupted by protestors, and Benioff gave them 30 seconds to speak as he "values free speech."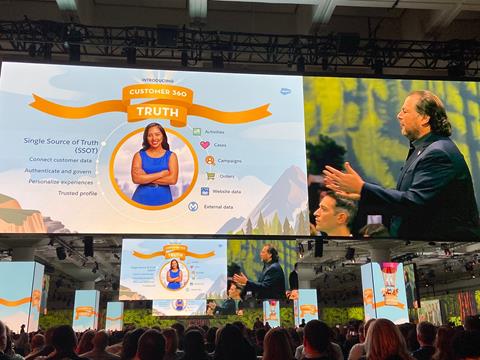 I attended a session on women-owned businesses on the AppExchange (we're proud to be one of those!), visited the Partner Lodge (it was my first ever Dreamforce on the partner side and not the user side), learned about the deep commitment to resources Salesforce is providing partners at the Partner Keynote, visited the Modern Sales Pros and OpsStars events, walked tens of thousands of steps and only recharged my phone once.  Photos I collected from yesterday are below – enjoy!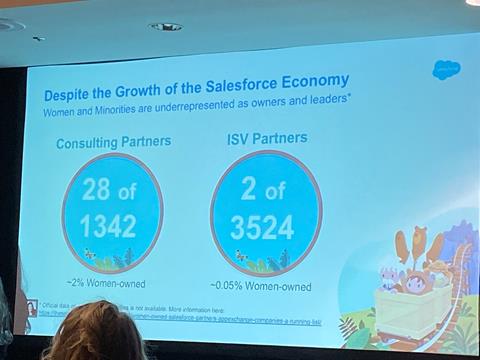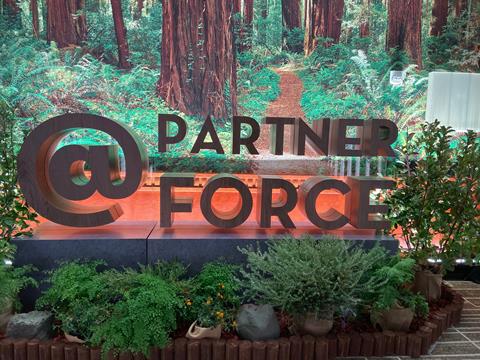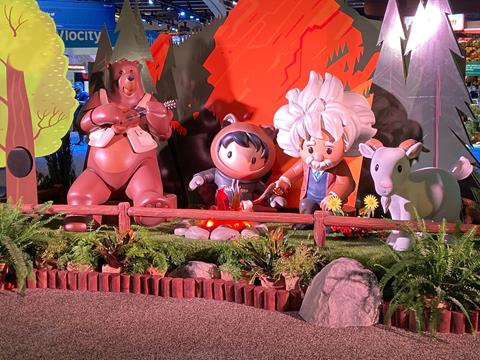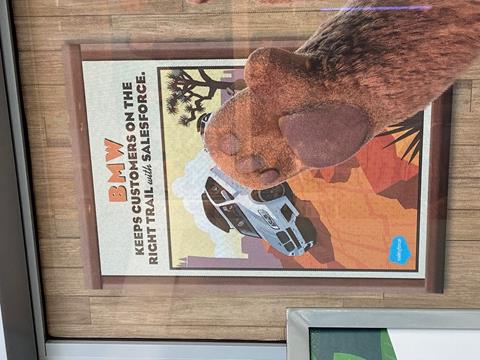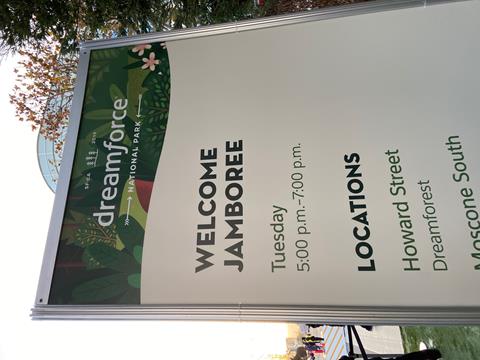 Day 2 of Dreamforce includes our session at noon!  I'm so excited to present with Mike Gerholdt – we've been working this presentation for months and Benioff's keynote had almost the EXACT SLIDE we have at the core of our presentation.  EEP!  🙂
If you missed the Day 0 recap, you can visit it here.  If a friend forwarded you this and you want to sign up for the Dreamforce daily recaps, visit here.
To your continued success,
Shannon J. Gregg, President, Cloud Adoption Solutions