Day 2 of Dreamforce was magical!
Day 2 of Dreamforce was probably my favorite DF day since I started coming years ago!
My session with Mike Gerholdt was so much fun! The session presentations will be posted, and we shared this companion worksheet to help you Deliver Your Company's Salesforce Vision.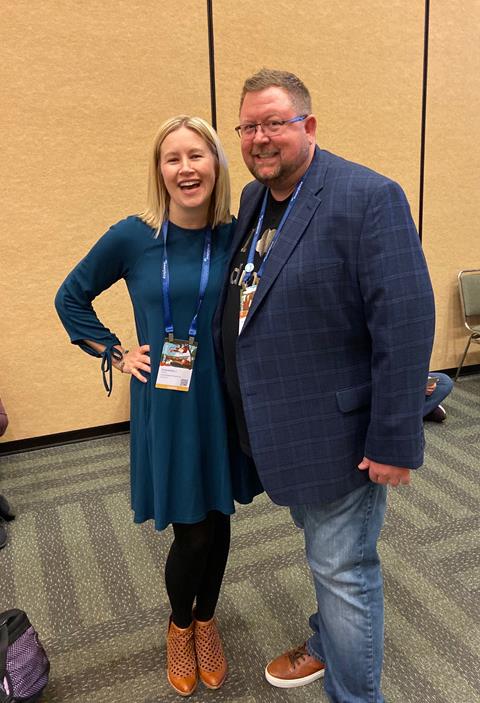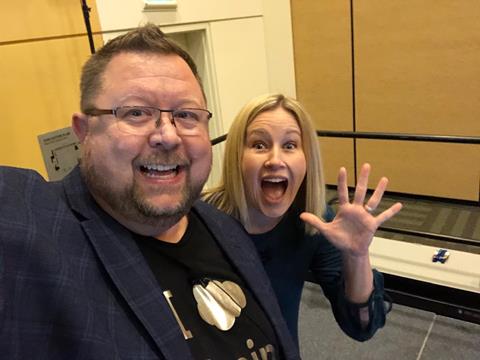 I attended sessions and learned a lot of new ways to help our clients do things better, faster with Salesforce and can't wait for our team to put these innovations into place!
We also were luckily "enrolled" to see Eddie Vedder.  When Salesforce releases the agenda builder for Dreamforce, it's like buying concert tickets online – you refresh, refresh, refresh trying to get into the sessions you really want, and I made it into this one.  We ended up in the second row and wow, this guy.  He answered questions for thirty minutes, and then played five songs – with a different instrument every single time.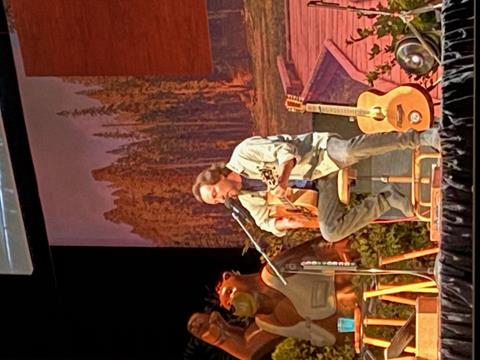 Last night was Dreamfest, which was in Oracle Park.  The show raises money for Benioff Children's Hospital and featured Beck and Fleetwood Mac.  It's a surreal feeling to walk into a ballpark and go to any single food station and take all of the food and drink that you want, as it's included in your ticket.  There were choices like Asian dim sum, deep dish pizza, turkey burgers, tater tots, garlic fries, and I of course went the straight stadium route and had nachos and a hot dog.  Interestingly, keeping with the Trailhead module on Climate Champion methods, there was no beef served at the show.
Up today (Day 3): President Obama, more sessions, and more meetings.  While you wait, check out the photos from my session, Eddie Vedder, the Dreambus, and Beck!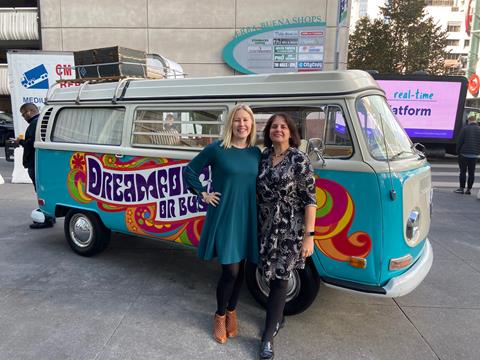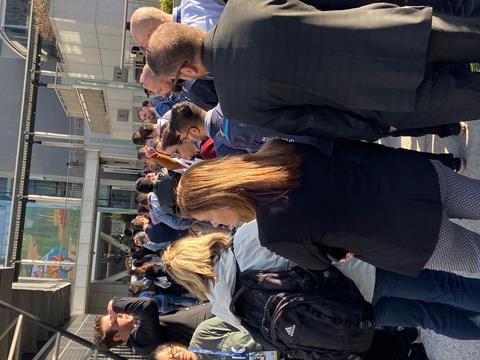 Day 1 recap: read it here. Day 0 recap: visit it here.  If a friend forwarded you this email and you want to sign up for the Dreamforce daily recaps, visit here.
To your continued success,
Shannon J. Gregg, President, Cloud Adoption Solutions