Dreamforce has taken over San Francisco!
Welcome to Day 0 – the conference kicks off tomorrow and the city is already buzzing.  There is no way you could miss the fact that a conference with over 170,000 attendees is in town.  There are clear visual indications everywhere!
I'll be bringing you the scoop all week – the happenings, the announcements, the fun, the fanfare, the amazing…it'll all be coming to you here!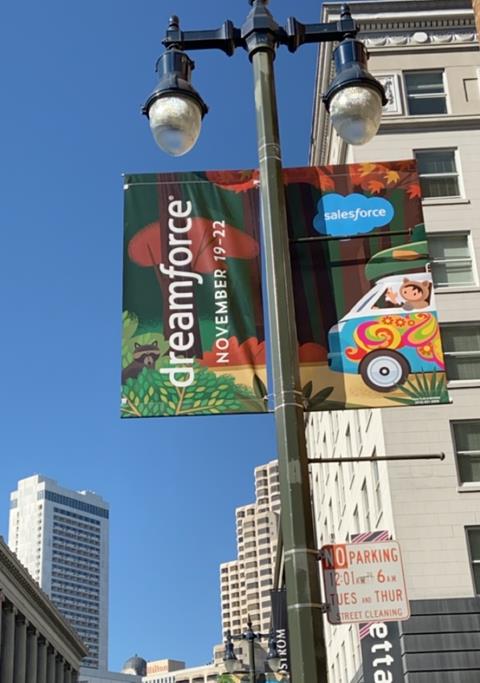 Focused on Trailblazers
This year there's a ton of focus on the Salesforce ecosystem and the amazing things Salesforce can do both for businesses and for the users of the system.  I'm looking forward to sharing the amazing heartwarming Ohana stories with you this week!
If someone forwarded you this email and you want to get the personal scoop every day, sign up here:
https://cloudadoption.solutions/df19/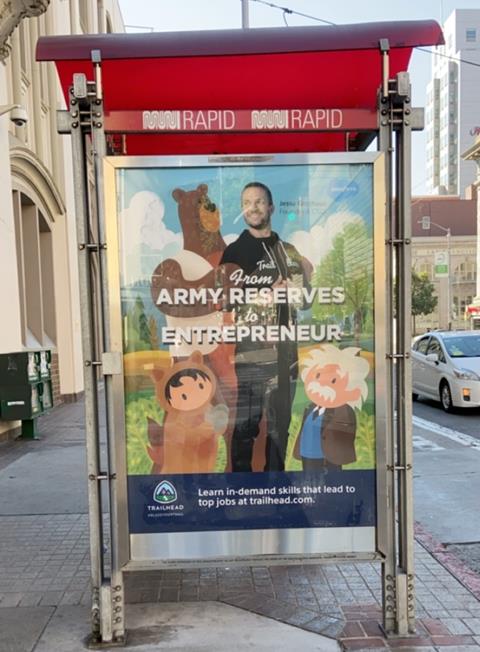 Living by the Events App
I'm going to be living by the Dreamforce app all week, but I'll also be swinging by the OpsStars event, the Conga event, and as many presentations and demos as I can.  If you're on-foot, I hope to see you, and if you're not, the next few days I will deliver all of the info I can gather!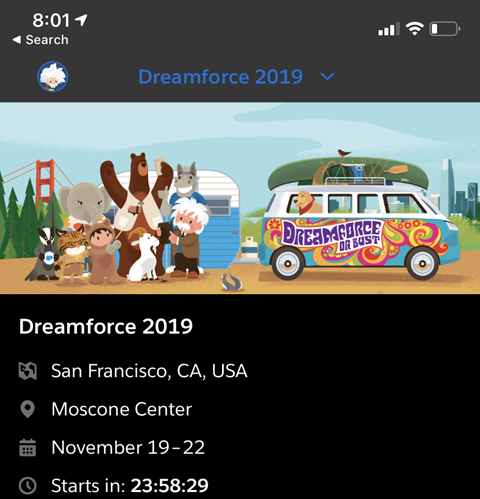 Big Day Wednesday!
I am SO, SO pumped for my presentation with Mike Gerholdt on Wednesday.  I learn so much about the Salesforce way from Mike (like, don't say Trailheads…say Trailhead modules) and I can't wait to deliver this one!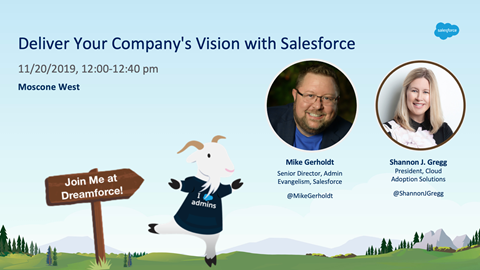 I'm heading to the Speakers Appreciation Event at the Salesforce Tower tonight and can't wait to meet all of the other amazing Ohana who are dedicating content to help move the Salesforce ecosystem to new heights!
Until tomorrow,
Shannon
P.S. From the future, here is the recap of Dreamforce 2019 Day 1 and Day 2 🙂