What's your Lightning Readiness?:  How to Get your Lightning Readiness Report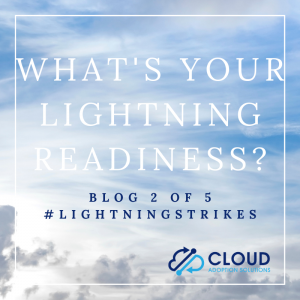 As a Salesforce.com user, you've definitely heard of the Lightning platform. Maybe you were in the audience with me at Dreamforce 2014 when suddenly the lights went out in Moscone Center, it sounded like a huge thunderstorm was actually inside the building, and then suddenly Parker Harris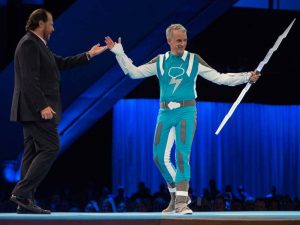 was standing onstage in a blue Lightning-emblazoned unitard. You've seen the emails, Tweets, and login page marketing telling you that it's time for Lightning.
Uhm, it really is.
So, how do you know if your organization will be ready for the October Lightning cut-over? Here's a step-by-step guide for you to determine your organization's Lightning readiness.
Pull and review your Lightning readiness report. This report will be emailed to you, and it will give you an estimate on exactly what you need in hours for Salesforce development, configuration, and administration, change management, user testing, and user training.
Decide on a project timeline to address the needs for your organization. For example, in order to have Lightning rolled out technically and have all of your users trained by October, what should your schedule look like? Are there any blackout dates or vacations that will get in the way? Is the end of September also the end of Q3 and therefore not the right time to roll out Salesforce training? Think through and document these steps. Use the Estimated Effort spreadsheet from Salesforce to help.
Follow the steps provided by Salesforce in your report: decide if you will do the transition in-house with support from Salesforce, or if time or in-house resourcing or ability leads you to choose a Salesforce partner.
Watch this space – the next 3 parts of this series will cover how-to: Discover (Learn, Evaluate, Align); Roll Out (Plan, Implement, Adjust, Launch); and Optimize (Measure, Motivate, Iterate) so that you can help your company's Lightning transition happen seamlessly.
All Salesforce users will be automatically migrated to Lightning by October 2019. This is the second in a five-part series to help your organization prepare for Lightning. Over this series, we'll share how to get your readiness report, how to roll out and optimize Lightning, and more tips…so watch this space! (If you missed blog 1, What is Salesforce Lightning and Why Should I Care?, check it out now.  We also have a special resource that evaluates your own personal ability to build a case for Salesforce and scores you on your influencing capabilities: it's free here.)
Cloud Adoption Solutions knows that your company is using Salesforce.com because it can be customized to exactly what your business needs. Your Salesforce consulting needs are also custom, and Cloud Adoption Solutions, an official Salesforce partner, will provide you with world-class service and communication to make sure that your CRM goals – especially time-sensitive Lightning migration – fit perfectly with your bottom-line goals. Visit https://cloudadoption.solutions/