Salesforce.com is constantly changing and there is so much news – how can you keep up with it all?  Well, the third Tuesday of each month, Cloud Adoption Solutions brings you Salesforce Scoop, info from Salesforce user adoption research, how-to videos on YouTube, and more!  Sign up for your free subscription here.
Click here for January's newsletter, or read on.
Salesforce Scoop
Spring is in the air!
Salesforce has three amazing releases every year: Spring, Summer, and Winter.  This year's Spring release has some drool-worthy enhancements…read on to see one of our faves!
But first, here are some key dates for the Spring '21 release:
1/25 TRAILHEAD gets new Trailmixes featuring highlights of Spring '21
1/29 LIVE release preview for admins
1/15-2/12 SPRING '21 ARRIVES – watch your instance for Cody!
If you want even more info, check out this post from Salesforce's own Mike Gerholdt. – AD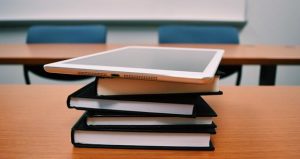 User Adoption Research: Details from my PhD Research
Things Users Say
Well, the culmination of four years of PhD research on CRM user adoption is almost here:  my dissertation defense is next week!
My dissertation,  "How Diffusion of Innovations, Change Management, and Adult Learner User Adoption Theories Impact Customer Relationship Management (CRM) Adoption and Usage in Nonprofit Organizations" was driven by research of over 100 peer-reviewed sources, and field research with current users, executives, administrators, and product owners of CRM systems, primarily Salesforce.
If you'd like to watch the dissertation defense live on 1/27, shoot me an email and I'll add you to the invite!
If you want even more info, I have a journey built that you can follow if you click here. Or, shoot me a message to have us help you develop your adoption strategy.  – SJG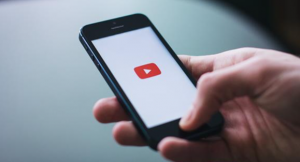 Tips on YouTube
During Dreamforce 2020, Salesforce seemingly doubled down on user accessibility and automation, seeking to give their users more agility than ever. With the Spring '21 release, it is clear to see that this is the first step in the manifestation of those goals.
Particularly interesting is Prior Value in flows, which is a big change considering users previously had to use process builder to check prior value and then launch a flow. With the changes that Salesforce has brought with Prior Value, flows are now more accessible and agile.  Ever wondered who was a previous Account or Opportunity owner?  Wonder no more!
At Cloud Adoption Solutions, our delivery team was particularly excited about this feature. In a fast paced world, racing to get work done for clients who need quickness and accountability, these new features will prove pivotal in the coming year. In fact, Cory enjoyed this new Spring '21 release so much he made a video about it which you can check out here!
Empowering users and administrators has always been a mission for Salesforce, however it seems that after a year of uncertainty it has become more important than ever. What the spring '21 release has taught us is to look forward to a future where Salesforce continues to stick to their mission, and users' lives can become even easier!
To watch Cory from Cloud Adoption Solutions show you how to use Prior Values in Salesforce – or any other of our weekly quick tips – click here for our YouTube channel!
Cloud Adoption Solutions has committed to launching videos on Youtube at a much higher rate this year, so subscribe to our channel to stay in the know! Watch as the team shows new trends, shows instructional videos, and keeps you up to date on all things Salesforce. Subscribe to never miss a thing: we show you something new every Friday morning. – AD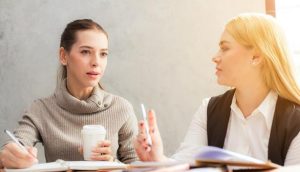 Advice from an Expert
Send your Qs to info@cloudadoption.solutions
Q:  I am really struggling with this at my new company – who should own Salesforce? I'm a sales leader, and I think I should, but IT wants to, since it's an application.  Any advice?
A: Ah ha.  The old "shadow IT" application challenge!  This is a deep question, and without knowing your org structure or culture, there isn't a specific rule I can give to you as a final answer.  However, I do think there are considerations that any company should take into account when determining who "owns" Salesforce:
– Who is driving adoption of the system?  Who has the Salesforce vision?  Who knows the outcomes that they want from Salesforce?  This is typically management, and executives truly set the tone for Salesforce usage in a company.  Here's a blog I wrote for Salesforce on how to create a vision for your company's instance.
– Who uses the system?  What other integrations are tied to Salesforce as the single source of truth, as the platform of engagement?  That may involve or include sales, marketing, finance, IT, customer success, and more, but should be evaluated.
– Whose budget pays for Salesforce?  Who is responsible for daily fixes?  When you evaluate this, it may help you to drive the ownership conversation.
We do see organizations where there is a business owner responsible for strategy, and a technical owner responsible for defect and enhancement requests.  Many of our clients even use us as the "owner" of Salesforce.  Evaluate your strategy, and the tactics that support that, to help you find your answer.
Regardless of who "owns" Salesforce, I always recommend having a Salesforce governance committee that is multi-departmental to help drive your Salesforce initiatives.
If you're the sales leader and also the Salesforce product owner, check out Natalie's blog: I'm suddenly an admin; where should I start?
If you have specific questions about Salesforce, let us know – we're happy to lend a hand.  Hit "reply" to this email and we'll jump on a Zoom!  – SJG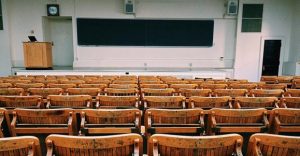 Content Corner
Special Events
Hey, if you liked this newsletter, forward it to a friend, friend.  We appreciate your support!
Hey, happy new year, friend.  We hope 2021 brings you health, peace, and happiness.
"It is never too late to be what you might have been." – George Eliot
Check out previous issues for more curated Salesforce scoop – let us do the work for you!
  April, March, February, January, December, November, October and September
Contact us with your Salesforce challenges at info@cloudadoption.solutions – we love to help!
Cloud Adoption Solutions is a 100% woman-owned registered Salesforce partner, specializing in implementation, integration, and optimization for Technology, Healthcare/ Life Sciences, and Financial Services/ Professional Services organizations in the small and mid-commercial sectors.