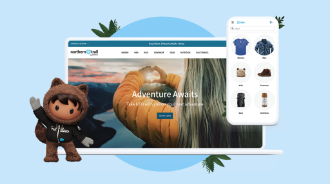 Salesforce Scoop
What's New with Salesforce?  
Salesforce Unveils Composable Storefront, a Digital Commerce Solution to Help Retailers 'Go Headless' Fast

Salesforce is continuing its crusade for environmental friendly and digital commerce as it unveils the latest in solutions for retailers. 
This solution is said to not only be adaptable and flexible, it is also showing the effort that is needed to keep up with fresh demands from retailers as they become ever prescient in a digital landscape. 
Salesforce betting on digital commerce in 2022 is nothing new, as this year has been a banner year for growing digitization after the supply chain issues that plagued businesses during the pandemic. 
To learn more about this new composable storefront, click here.
There's a lot of Salesforce news, and it's hard to keep up!  As always, Cloud Adoption Solutions aims to bring the best and most important Salesforce news to you so you don't have to do all of the work. Keep following along with us and make sure to subscribe to our blog posts for more!  – Andrew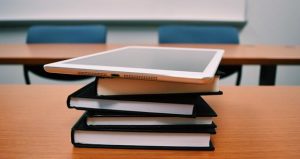 User Adoption Research: Details from my PhD Research
Get your Sellers and Sales Managers on this…
My doctoral dissertation was focused on the adoption theories of Diffusion of Innovations, Change Management, and Adult Learner.  These theories feed so nicely into an approach that is truly having a moment: human-centered design.
Human-centered design means so many things to so many people. In the LUMA approach, there are 12 methods to consider, including evaluative research, problem framing, and concept ideation.  Understanding and then applying the principles of people and systems will help you to design Salesforce for ultimate user adoption.  Last month, I was so excited to present new methods of using human-centered design for SFDC user adoption at CenCal Dreamin'.  Check it out here!
If you want even more info on this critical CRM user adoption research, I have a journey built that you can follow if you click here. Or, shoot me a message to have us help you develop your adoption strategy.  – Shannon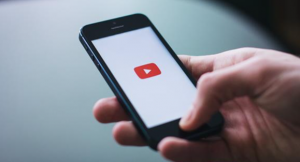 Tips on YouTube
Salesforce: CAS Come and See Videos
Salesforce Lightning List Views: CAS Come and See Video
On this month's YouTube spotlight we learn about Lightning List Views! Have you recently switched to Salesforce Lightning from Salesforce Classic? Or are you in Lightning but don't realize the absolute power of Salesforce List Views? You can do so much with them! Join Chrystalin from Cloud Adoption Solutions as she shows you some of the amazing features available to users via List Views (hint: save time in SFDC admin, have more time to delight your clients!).
Interested in seeing more? Cloud Adoption Solutions has committed to launching videos on Youtube at a much higher rate this year, so subscribe to our channel to stay in the know! Watch as the team shows new trends, shows instructional videos, and keeps you up to date on all things Salesforce.  Subscribe to never miss a thing: we show you something new every Friday morning. – Andrew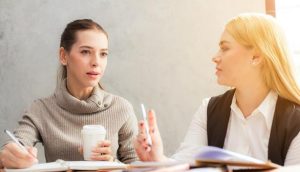 Advice from an Expert
Send your Qs to info@cloudadoption.solutions
Q: Should I go to the Salesforce Dreamforce conference?
A: The Dreamforce conference is truly an incredible event.  Held annually in San Francisco, Salesforce adapted the 2020 and 2021 Dreamforce events to be heavily virtual to accommodate the pandemic, and that has led to a 2022 offering that is both on-ground and online.
Regardless of whether you attend in person or online, there are amazing sessions for every role, from Administrator to Human Resources to Sales and Service.  Set aside some time on your calendar to attend these valuable sessions – and as always, we'll be live-blogging the event for you!
If you have specific questions about Salesforce, let us know – we're happy to lend a hand.  Hit "reply" to this email and we'll jump on a Zoom! – Shannon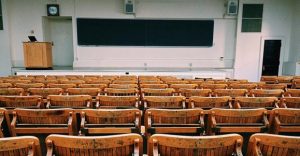 Content Corner
News
S

alesforce is retiring several API versions.  API versions 7.0-20.0 were retired in Summer '21 and will be unavailable by the end of Summer '22. Additionally, versions 21.0-30.0 will be retired in Summer '22 and unavailable by Summer '23, and you will experience disruptions on these versions prior to retirement.  We would like to be proactive and ensure that you are receiving no disruptions in your Salesforce service due to retiring APIs – if you would like us to evaluate your org and give you a rapid estimate, 

let us know

!
Special Events
"I'm a greater believer in luck, and I find the harder I work the more I have of it." —

 

Thomas Jefferson
Check out previous issues for more curated Salesforce scoop – let us do the work for you!   May, April, March, February, January, December, November, October and September Contact us with your Salesforce challenges at info@cloudadoption.solutions – we love to help! Cloud Adoption Solutions is a 100% woman-owned registered Salesforce partner, specializing in implementation, integration, and optimization for Technology, Healthcare/ Life Sciences, and Financial Services/ Professional Services organizations in the small and mid-commercial sectors.