Salesforce.com is constantly changing and there is so much news – how can you keep up with it all?  Well, the third Tuesday of each month, Cloud Adoption Solutions brings you Salesforce Scoop, info from Salesforce user adoption research, how-to videos on YouTube, and more!  Sign up for your free subscription here.
Click here for February's CAS Communique newsletter, or read on.
Salesforce Scoop
Vaccine Cloud is Here!
In 2020 people were bombarded by the pandemic raging on. Stuck inside, everyone became increasingly frustrated as company after company made promises they didn't keep, and offered nothing more than a commercial saying "we're in this together."
However, some companies made good on their promises and used their massive influence for good, and at the top of this list is none other than Salesforce. Salesforce is constantly referred to as a company for good, giving nonprofits free products, being open and honest, and known for their diversity and inclusion initiatives.
Salesforce has also given people a new way to feel more secure in the new year, with Vaccine Cloud. The new Vaccine Cloud is a comprehensive platform designed for anyone from a small company with few employees all the way to large government agencies. Vaccine Cloud boasts responsive readiness and planning for those who are underprepared to handle the volume and cases of their employees or constituents receiving vaccines.
The support for this product has flowed in and the excitement that agencies and companies are feeling is truly special. Salesforce has once again lived up to its adage of being a force for good!
If you or someone you know needs information on Vaccine Cloud please follow this link.  As always, Cloud Adoption Solutions urges all people to follow CDC guidelines when it comes to Covid safety, and we wish all people a safe and healthy 2021!  – AD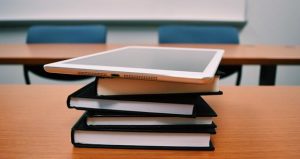 User Adoption Research: Details from my PhD Research
Salesforce User Adoption is Driven by 5 Themes 
In my research, I had two primary phases: first, to review existing peer-reviewed literature to see what was already known about CRM user adoption, and then to interview current CRM users to understand how user adoption is driven at their organization.  In these interviews, five major themes developed:
(1) Reasons to shift to CRM,
(2) Process of change – from manual to CRM,
(3) How team members learned CRM,
(4) How time saved by CRM has helped the organizations, and
(5) Suggestions for improvements in CRM in the organizations.
If you're looking to drive Salesforce user adoption, consider these five themes and how they can be applied to drive adoption.  Change management theory, adult learner theory, and diffusion of innovations theory principles should all be applied continuously.
If you want even more info, I have a journey built that you can follow if you click here. Or, shoot me a message to have us help you develop your adoption strategy.  – SJG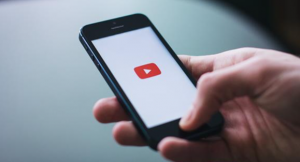 Tips on YouTube
Using Triggers to Create Tasks
In 2021 Cloud Adoption Solutions set forth a new agenda for our internal team: Speed and Focus! With this being the cornerstone of our goals in the new year, the Salesforce Development team sought to also help our clients and friends in the industry with this as well.
In our newest CAS: Come and See YouTube video, Jarret Fawcett leads us through an incredible Salesforce tip, using Triggers to Create Tasks!  This is helpful to automatically create follow-up tasks, for example, when you move an Opportunity to "Closed Won."
Many companies who are using Salesforce fall into the same problem, overcomplicating  – or worse, missing – tasks simply because they don't know a better way! Here Jarret shows that there is more than one way to get things done when it comes to tasks and this may be the most effective yet.
Watch here for a quick but helpful breakdown of how you can use Triggers in your Salesforce org as well.
Cloud Adoption Solutions has committed to launching videos on Youtube at a much higher rate this year, so subscribe to our channel to stay in the know! Watch as the team shows new trends, shows instructional videos, and keeps you up to date on all things Salesforce. Subscribe to never miss a thing: we show you something new every Friday morning. – AD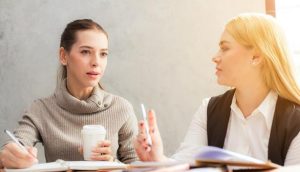 Advice from an Expert
Send your Qs to info@cloudadoption.solutions
Q:  I feel constantly overwhelmed about the places I can get Salesforce information…what's the actual very best resource?  
A: Ah, this is a question that is best answered by "It depends."  It does depend on how you best learn, how you best connect, and what your ultimate goals are.  There are resources provided by or supported by Salesforce directly, like the Trailblazer Community online and the Trailblazer Community groups, the help documentation and knowledge articles, official events, community conferences/"dreamin" events, and campaigns around specific products.  There are user gatherings and groups on Twitter, Reddit, LinkedIn, Clubhouse.  There are Salesforce partners, organizations, and individuals who offer information and insights.  The choices are endless!
What I'd recommend is that you evaluate what is the best fit for your purpose.  Do you need specific product information?  Do you want to find people in a similar spot or role in their Salesforce journey?  Do you want to be exposed to the art of the possible?  Decide what outcome you're driving toward, and that will help you to narrow down which is the best resource for you.  And if that doesn't solve your challenge, ask us – we're always happy to help!
If you have specific questions about Salesforce, let us know – we're always ready to lend a hand.  Hit "reply" to this email and we'll jump on a Zoom!  – SJG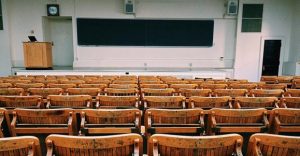 Content Corner
Special Events
News
HUGE CONGRATS to our Cloud Adoption Solutions teammates:

Jarret Fawcett for having his amazing Salesforce Trailblazer story recognized on the Salesforce Partner Blog
Natalie Battista for adding her Service Cloud Certification
Cory Frey for adding his Formstack Certification
Dr. Shannon J. Gregg for successfully defending her PhD dissertation on CRM user adoption
Hey, if you liked this newsletter, forward it to a friend, friend.  We appreciate your support!
Happy Spring Salesforce release time, too.  We wish you a fun Salesforce treasure hunt!
"Go forth on your path, as it exists only through your walking." – Augustine of Hippo
Check out previous issues for more curated Salesforce scoop – let us do the work for you!
  April, March, February, January, December, November, October and September
Contact us with your Salesforce challenges at info@cloudadoption.solutions – we love to help!
Cloud Adoption Solutions is a 100% woman-owned registered Salesforce partner, specializing in implementation, integration, and optimization for Technology, Healthcare/ Life Sciences, and Financial Services/ Professional Services organizations in the small and mid-commercial sectors.