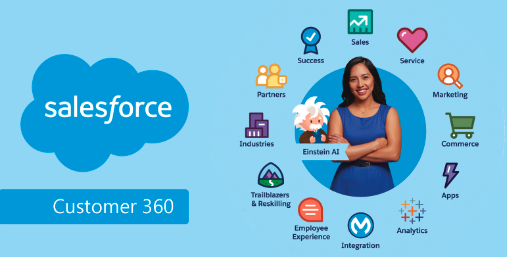 Salesforce Scoop
What's New with Salesforce?  
Salesforce Announces New Customer 360 Innovations Across Commerce and Marketing Clouds for Building Trusted Relationships at Scale 

The world of digital transformation received a shake up as Salesforce announced new customer 360 innovations. With design intended to ensure that companies have new ways to solve mounting labor issues, while also reaching the demand of new clients, Salesforce has shifted more of its focus onto the art of the possible with these changes. 
Connecting and unifying data across Clouds will undoubtedly change the way that companies are focusing on their Salesforce success, and the way they interact with customers, with more visibility than ever.
Want to learn more about this? Click here.
There's a lot of Salesforce news, and it's hard to keep up!  As always, Cloud Adoption Solutions aims to bring the best and most important Salesforce news to you so you don't have to do all of the work. Keep following along with us and make sure to subscribe to our blog posts for more!  – Andrew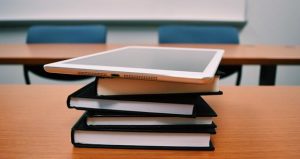 User Adoption Research: Details from my PhD Research
Get your Sellers and Sales Managers on this…
Having spent four years on PhD-level research on Salesforce user adoption, both studying hundreds peer-reviewed articles on technology user adoption and doing field research with CRM users, one of the most critical (and obvious) findings is that you have to make the tool desirable for your users.
With that in mind, our company has designed and is now offering at no charge the CLOSE Opportunity Management application on the Salesforce AppExchange.
This tool sits natively in your Salesforce org to allow your sellers to CLOSE opportunities fast.  A convenient tool for all sales professionals, the CLOSE app provides guidance on the info most important to closing deals quickly and gathers it in a clear at-a-glance view for both users and managers.
Offering Targeted guidance for sales interactions in a clear, easy-to-read format with help text reminders, Crucial information from client conversations available in one convenient place, and Reporting available for every field to aid with continuous improvement of sales techniques, the CLOSE app is perfect for sales teams of all sizes.
Download it at no cost into your Salesforce org today!
If you want even more info on this critical CRM user adoption research, I have a journey built that you can follow if you click here. Or, shoot me a message to have us help you develop your adoption strategy.  – Shannon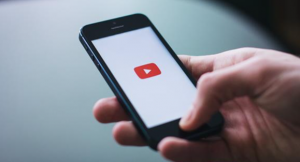 Tips on YouTube
Salesforce: CAS Come and See Videos
Salesforce Company Settings and Passwords: CAS Come and See Video
When you inherit a Salesforce Org, the first thing you should look at is company settings; the next thing you should look at is your password policy. We walk you through exactly how here. 
Interested in seeing more? Cloud Adoption Solutions has committed to launching videos on Youtube at a much higher rate this year, so subscribe to our channel to stay in the know! Watch as the team shows new trends, shows instructional videos, and keeps you up to date on all things Salesforce.  Subscribe to never miss a thing: we show you something new every Friday morning. – Andrew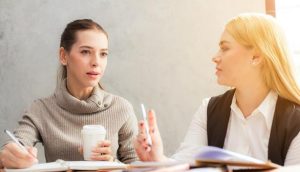 Advice from an Expert
Send your Qs to info@cloudadoption.solutions
Q: What is Salesforce High Velocity Sales?
A: Salesforce High Velocity Sales is an add-on to your Salesforce Sales Cloud licenses; it is a streamlined solution tailored to virtual sales teams.  Here is a great Trailhead module that shows – and tells – what this solution can do for you.
It's definitely worth noting that High Velocity Sales will soon be known as Sales Engagement, offering customer engagement tracking, chat bots, and sales cadences.
If you have specific questions about Salesforce, let us know – we're happy to lend a hand.  Hit "reply" to this email and we'll jump on a Zoom! – Shannon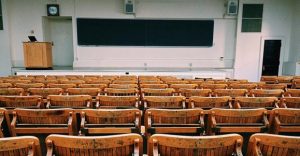 Content Corner
STREAMING:  Wow – Salesforce+ has introduced new content to its' streaming platform and it is definitely worth your time!  Series like PIVOT, Trailblazer, The Ecopreneurs, and Think Outside the Quota are entertaining and show great promise.

 

Check it out!
LISTEN:

 

"You Can't Hit Unsend," Hidden Brain

. Social media sites offer quick and easy ways to share ideas, crack jokes, find old friends. They can make us feel part of something big and wonderful and fast-moving. But the things we post don't go away. And they can come back to haunt us.
WATCH: What do Trailblazers like

 

Eric Dreshfield, Melissa Hill Dees,

 

Janet Elliott

 

and more predict for the future of Salesforce? Find out in our YouTube series, "Trailblazers We Love." Don't miss a single Trailblazer –

 

subscribe today

 

so you catch every moment of the fun!
News
Salesforce is retiring several API versions.  API versions 7.0-20.0 were retired in Summer '21 and will be unavailable by the end of Summer '22. Additionally, versions 21.0-30.0 will be retired in Summer '22 and unavailable by Summer '23, and you will experience disruptions on these versions prior to retirement.  We would like to be proactive and ensure that you are receiving no disruptions in your Salesforce service due to retiring APIs – if you would like us to evaluate your org and give you a rapid estimate,

 

let us know!
Special Events
Hey, if you liked this newsletter, forward it to a friend, friend.  We appreciate your support!
"Don't let yesterday take up too much of today." —

 

Will Rogers
Check out previous issues for more curated Salesforce scoop – let us do the work for you!   May, April, March, February, January, December, November, October and September Contact us with your Salesforce challenges at info@cloudadoption.solutions – we love to help! Cloud Adoption Solutions is a 100% woman-owned registered Salesforce partner, specializing in implementation, integration, and optimization for Technology, Healthcare/ Life Sciences, and Financial Services/ Professional Services organizations in the small and mid-commercial sectors.