Salesforce.com is constantly changing and there is so much news – how can you keep up with it all?  Well, the third Tuesday of each month, Cloud Adoption Solutions brings you Salesforce Scoop, info from Salesforce user adoption research, how-to videos on YouTube, and more!  Sign up for your free subscription here.
Click here for March's CAS Communique newsletter, or read on.
Salesforce Scoop
Salesforce Results and Projections!
Something that every Salesforce user, Partner, and employee wants to know is: how is Salesforce doing this year?! Spring is an exciting time: the weather changes, plants bloom, and the numbers and fiscal projections for the year come out. This past year was a challenging one, but the Salesforce Ohana waited with bated breath, excited for the announcement of FY22 projections and first quarter results.
And they did not disappoint! Salesforce is set up for a massive year yet again, eclipsing expectations and showing the world that in 2021 automation reigns supreme. Now what does this mean for you? Well according to Salesforce here are some numbers to know:
Fourth Quarter Revenue of $5.82 Billion, up 20% Year-Over-Year, 19% in Constant Currency
FY21 Revenue of $21.25 Billion, up 24% Year-Over-Year, 24% in Constant Currency
Cash generated from operations for the fourth quarter was $2.17 billion, an increase of 33% year-over-year
In short, these numbers are incredible. This shows the domination that Salesforce is continuing year over year, as well as the excitement of growth as this also means more users, more features, more automation, and more exciting ways to make your work more efficient and effective!
As a Salesforce Partner, the Cloud Adoption Solution team is so excited by these results and the impact they will have on the future products being developed which ultimately benefit YOU!
Salesforce has made it clear that they are determined to keep improving their already amazing CRM and its capabilities over the year so get excited, 2021 has more to come!
Here is the article where Salesforce References their new growth, and here is where you can stay up to date on their news and press! – AD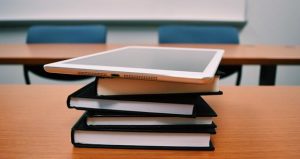 User Adoption Research: Details from my PhD Research
Salesforce User Adoption is Driven by Change Management 
In my research, I evaluated change management practices and how they could impact CRM user adoption.  Enjoy this excerpt from my dissertation:
Lewin's Theory of Change (1947) is predicated on three primary steps, Unfreeze —> Change —> Refreeze.  In this approach, change can be managed by treating the organization as a shape in solid ice that can be reduced to water and then reshaped.  This theory has been understood to be a classical and seminal work that is the basis for many contemporary theories (Schein, 1996; Dent and Goldberg, 1999).  For example, Kotter's Process for Change (1996) took the basic three-step approach identified by Lewin (1947) and added "a set of prescriptive steps to work through the mechanism of understanding the resistance to change" (Grant, 2016, p. 38) which provides for and applies additional steps to Lewin's seminal theory.
Kotter's eight-step process mirrors the Lewin Theory of Change (1947) but is more flexible and allows for a less linear approach, which benefits an organization that is undertaking more than one change management process at a time, even if they are in varying stages of change (Eshleman, 2015, p. 41).  Additionally, Lewin's Theory of Change (1947) has been evaluated against job-related knowledge transfer, quality improvement initiatives, and process change implementation in organizations (Callahan, 2015, p. 8).  Unfreezing, the first step in Lewin's change model (1947), has been pointed to as the step that defines modern quality improvement philosophy and practice (Burnes, 2007, p. 227).
If you're looking to drive Salesforce user adoption, consider how change management and its control and communication fit into your plan.
If you want even more info, I have a journey built that you can follow if you click here. Or, shoot me a message to have us help you develop your adoption strategy.  – SJG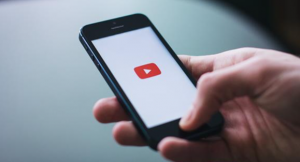 Tips on YouTube
Custom Onboarding Object
The Cloud Adoption Solutions team continues to be committed to making instructional videos that help people better understand Salesforce and the ways you can optimize it in 2021.
For this video, Natalie shows you the Custom Onboarding Object which can help you to use Salesforce for opportunity management, proposal management, project management, customer onboarding, or anything that requires tracking and handoffs.
As the business landscape has changed over the year, and companies scramble to have better control over their management, these key Salesforce changes can be the difference between success and a rough fiscal year. By unlocking the potential of Salesforce and using the Custom Onboarding Object to get better use out of these management tools, Managers and Executives now have the means to build a stronger operation through tracking!
Salesforce has also made it clear that this is the year of automation.  So watch this video if you haven't already, and get that Salesforce org looking right with the help of Custom Onboarding Objects!
Cloud Adoption Solutions has committed to launching videos on Youtube at a much higher rate this year, so subscribe to our channel to stay in the know! Watch as the team shows new trends, shows instructional videos, and keeps you up to date on all things Salesforce. Subscribe to never miss a thing: we show you something new every Friday morning. – AD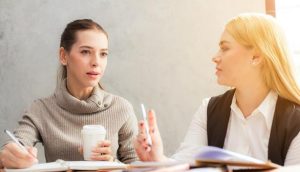 Advice from an Expert
Send your Qs to info@cloudadoption.solutions
Q:  I manage my company's Salesforce as a (small) part of my job and I'm overwhelmed by the concept of releases and I always ignore the pop-ups.  Am I doing this wrong, should I be concerned, how can I handle this overwhelm?
A: Ah, welcome to the Ohana; you're an Accidental Admin! So many Salesforce folks started out in this same position.  But don't worry – many people are ready to help you.  First, there are three releases every year: Spring, Summer, and Winter.  You definitely want to at least passionately skim the release notes to see which new releases will benefit your org (there will always be some!).
As you see pop-ups letting you know about critical updates in your org, you should definitely give them a quick eval.  If you want some help, there are folks in the Trailblazer Communities who will help, active helpers on Twitter and Reddit, and Salesforce partners who are happy to share their opinions.
If you continue to be overwhelmed, try this awesome Trailhead module on mindfulness practices.  Take a deep breath – you've got this!
If you have specific questions about Salesforce, let us know – we're happy to lend a hand.  Hit "reply" to this email and we'll jump on a Zoom!  – SJG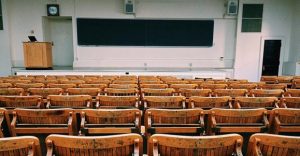 Content Corner
Special Events
News
Dr. Shannon J. Gregg was recently featured on podcasts/webcasts that we are excited to share with you:
Hey, if you liked this newsletter, forward it to a friend, friend.  We appreciate your support!
"It does not matter how slowly you go so long as you do not stop." – Confucius
Check out previous issues for more curated Salesforce scoop – let us do the work for you!
  April, March, February, January, December, November, October and September
Contact us with your Salesforce challenges at info@cloudadoption.solutions – we love to help!
Cloud Adoption Solutions is a 100% woman-owned registered Salesforce partner, specializing in implementation, integration, and optimization for Technology, Healthcare/ Life Sciences, and Financial Services/ Professional Services organizations in the small and mid-commercial sectors.