Salesforce.com is constantly changing and there is so much news – how can you keep up with it all?  Well, the third Tuesday of each month, Cloud Adoption Solutions brings you Salesforce Scoop, info from Salesforce user adoption research, how-to videos on YouTube, and more!  Sign up for your free subscription here.
Click here for May's newsletter, or read on.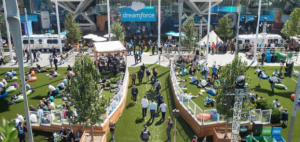 Salesforce Scoop
What's New with Salesforce?  
In person events are back! But will they be changed forever?
Salesforce has a long standing tradition of having larger-than-life, experiential events. Built upon the great community that works in Salesforce everyday, lavish parties, celebrities, and incredible talks have always been a staple of the Salesforce event world. A Salesforce Admin could go to a large Salesforce keynote only to find themselves at a Metallica concert with thousands of their Ohana.
As the world assimilates to a new normal and back to some of the exciting things we did during the pandemic a large question remains: how will things change, or return to the way they were?
Salesforce has a commitment to sustainability and environmental protection, as well as focus on mental health and worker fatigue. So what could this mean for future events? Well, expect a whole lot less swag for one thing. Swag was one of the most exciting parts of going to a Salesforce event: tons of stickers, goodies, and bags. In an effort to be more sustainable, we hear that Salesforce is striving to eliminate their carbon footprint with less small goods. Expect more sustainable giveaways and perhaps food swag instead.
Second, large gatherings are now somewhat plausible for this year; Salesforce has openly committed to an "in person event." This comes after a virtual Dreamforce 2020 that left Salesforce workers and fans alike wanting more. But what kind of changes will we see to the biggest Salesforce event of the year? A lot, to put it simply. Fewer crowds, less concerts, and less shaking hands, for sure. With health and safety a top priority, we cannot expect things to go back to exactly what they were; however, that doesn't mean it won't still be incredibly fun.
Celebrity appearances, small tech talks, and outstanding vending and scenery surely await those who are attending, and let's not forget that Salesforce has a unique ability to turn a space into something incredible. An in person event will allow them to do just that.
We are so excited for in person events to return and cannot wait to see everyone in the future! Next stop Dreamforce '21! – AD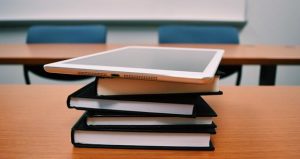 User Adoption Research: Details from my PhD Research
 Qualitative vs Quantitative Research
Undertaking any research study starts with study design: will the research be qualitative, quantitative, or mixed methods?  For my PhD research on CRM adoption, I chose qualitative research for multiple reasons; I first eliminated quantitative research as there were no fit-for-purpose instruments (aka assessments or questionnaires) that were already tested and peer-reviewed that would pass the muster of the Institutional Review Board.  I then considered qualitative structure, exposed here through some excerpts of my dissertation:
Social research lends itself very well to a qualitative approach because it considers the problem or issue that is being explored; involves complex reasoning, both inductive and deductive; occurs in a natural setting; and presents a holistic picture (Creswell & Poth, 2018, p. 83).  According to Yin (2011), the research design must be thoughtful and logical in order to be sound (p. 75).  Qualitative study requires a researcher with a rigorous focus on ethics, a solid understanding of the core concept being studied, and data collection processes and procedures that are strict and rigorous (Creswell & Poth, 2018, p. 87)…
The research methodology is multiple case study.  The research questions, centered around understanding CRM usage at nonprofit organizations, require an in-depth and personal understanding of how the particular nonprofit uses the CRM system and what their time they have available for mission-based tasks and activities.  According to Yin (2011), a qualitative research case study "studies a phenomenon (the case) in its real-world context" (p. 17).  This study will explore the phenomenon of CRM usage at nonprofits through two research questions.  The case study will involve data collected through interviews, and the case study approach is required to understand the context of the phenomenon being studied.  In addition to interviews as a data source, documents from existing materials will also be considered as data points (Creswell & Poth, 2018, p. 92).
If you want even more info, I have a journey built that you can follow if you click here. Or, shoot me a message to have us help you develop your adoption strategy.  – SJG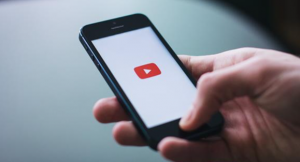 Tips on YouTube
Make Your Salesforce Org "Sellable"
So, you have Salesforce and are expecting to enter an M&A event. When selling a company or merging, your CRM must have the most identifiable traits and pipeline clearly and thoroughly tracked!
In this video, Shannon Gregg, PhD, and Natalie Battista, MBA, show you how to take your Salesforce org to the next level in order to impress before any M&A activity.
Natalie shows us that by having a well put together and organized Salesforce org, a company can put their best foot forward in the process of an acquisition, alleviating the guess work for the potential buyer.
Additionally, having a well managed pipeline and signs of established governance will make for an easier transition once the buyer has made their decision to purchase. Natalie also contends that having good Salesforce hygiene also will lead to a faster acquisition and an easier selling process for anyone in an M&A event.
With many companies establishing goals to sell within a certain timeframe in the modern business world, preparing a Salesforce org proactively is going to become not only a good idea but necessary, and following these quick tips in this video can surely set someone on the right track!
You can watch the full video here and don't forget to comment with any questions you may have!
Cloud Adoption Solutions has committed to launching videos on Youtube at a much higher rate this year, so subscribe to our channel to stay in the know! Watch as the team shows new trends, shows instructional videos, and keeps you up to date on all things Salesforce. Subscribe to never miss a thing: we show you something new every Friday morning. – AD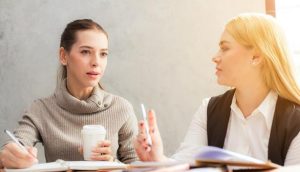 Advice from an Expert
Send your Qs to info@cloudadoption.solutions
Q:  I am just going to be honest with you: I'm overwhelmed by the releases. There's so much info, and I don't know where to start, so I just do nothing. Help! Please help! What should I be doing???
A: Your feelings are valid, so wipe the guilt away! Salesforce does three releases a year (Winter, Spring, and Summer), and the information can be really overwhelming. Here's how to break it down:
First, identify which products you actually use – if you're a Sales and Service Cloud user only, allow your eyes to skim past the other products like Pardot, myTrailhead, Salesforce Anywhere, and on.  Commit to yourself to only focus on only what applies to you.
Next, decide what method of learning about the release works best for your personal learning style: visual, auditory, kinesthetic, or a combo.  Then either read the release notes that match your Clouds, watch the release readiness live broadcasts that apply to you, or play in your Summer '21 sandbox preview.
Finally, if you have specific questions about the release, let us know – we're happy to lend a hand.  Hit "reply" to this email and we'll jump on a Zoom! Oh, and over here, we're super excited about these Summer '21 features: insanely powerful new Flow features, the ability to track active licenses easily, Einstein Search now GA, Pipeline Inspection, and new Mobile Home for Android. – SJG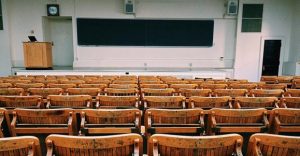 Content Corner
PODCAST:  We're listening to The Snowball Effect, and this Hidden Brain episode really reminded us of technology adoption and the diffusion of innovations.   Why do some companies become household names, while others flame out? How do certain memes go viral? And why do some social movements take off and spread, while others fizzle? On the show, we talk with sociologist Damon Centola about social contagion, and how it can be harnessed to build a better world.
BOOK:  We're reading Get Your Game FACE On by Dawn Fuchs Coleman.  This book gives great tips on how to grow your company in any economy, and we reviewed it here.
News
Two exciting things are happening soon, and we're wiggling around in our gamer chairs with excitement to sneak you a peek at these:

We're launching a new bolt application to help you with Salesforce opportunity management! We'll be looking for beta testers to try it out and give us feedback, soon, so watch your email.
We're running a fun sticker swag surprise giveaway to celebrate the Salesforce Summer '21 release; watch our social channels starting Monday, May 24 for your chance to be one of the 100 winners!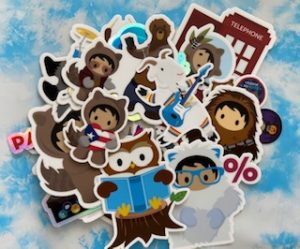 ImpactForce had Shannon join to give tips on how to improve your LinkedIn profile for ultimate visibility; check out the recording here.
Shannon will be featured on the NextGen podcast this Friday discussing Salesforce and CRM User Adoption.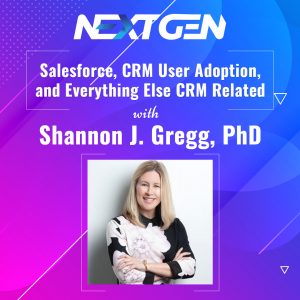 Special Events
6/16 Top Salesforce Tips for M&A EventsM&A is set to continue its' hot streak in 2021.* Life sciences, Healthcare, Financial and Professional Services companies are high-profile targets for growth via acquisition.  How can you prepare your Salesforce instance for M&A events, to be prepared for each stage of the event: info exchange, due diligence, and integration and harmonization?
Hey, if you liked this newsletter, forward it to a friend, friend.  We appreciate your support!
"Growth is never by mere chance; it is the result of forces working together."  – James Cash Penney
Check out previous issues for more curated Salesforce scoop – let us do the work for you!
  April, March, February, January, December, November, October and September
Contact us with your Salesforce challenges at info@cloudadoption.solutions – we love to help!
Cloud Adoption Solutions is a 100% woman-owned registered Salesforce partner, specializing in implementation, integration, and optimization for Technology, Healthcare/ Life Sciences, and Financial Services/ Professional Services organizations in the small and mid-commercial sectors.