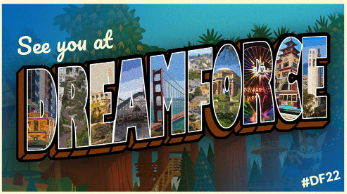 CRM Vendor Choice is a CommitmentSalesforce Scoop
What's New with Salesforce?  
Dreamforce 2022

It's back! 
After the long wait, Dreamforce 22 is finally here! Kicking off with a huge party, the likes of which could only be pulled off by Salesforce, they are calling this the great reunion and what a reunion it is!
The promise of celebrity guests, dignitaries, and CEOs galore is very exciting as well as the incredible information that will come from this year's Dreamforce, and as always fanfare is here. 
Certainly exciting as always, the Cloud Adoption Solutions team is so excited to bring all the latest Dreamforce news this week. We cannot wait for the surprises Salesforce has in store!
Follow along with our Dreamforce recap blog here!
There's a lot of Salesforce news, and it's hard to keep up!  As always, Cloud Adoption Solutions aims to bring the best and most important Salesforce news to you so you don't have to do all of the work. Keep following along with us and make sure to subscribe to our blog posts for more!  – Andrew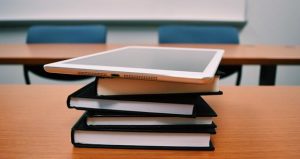 User Adoption Research: Details from my PhD Research
CRM Vendor Choice is a Commitment
My doctoral dissertation was focused on the adoption theories of Diffusion of Innovations, Change Management, and Adult Learner. 
Since a CRM implementation takes a significant amount of time and money to implement, beginning from the strategic decision to use one and the translation of the current process approach to the technology automation, nonprofit organizations must be diligent in their CRM choice and usage.  The decision is likely to have a longstanding effect on the operations of the organization; the actual deployment of the technology, training on the technology, and change management initiatives to ensure adoption of the technology to ensure the results required will take several years.  "Due to the extensive resources that go into a CRM implementation, it is likely an organization's CRM system will be around for at least five years" (Grattan, 2012, p. 21).  
If you want even more info on this critical CRM user adoption research, I have a journey built that you can follow if you click here. Or, shoot me a message to have us help you develop your adoption strategy.  – Shannon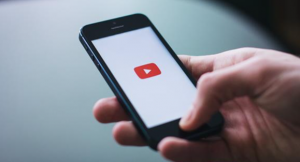 Tips on YouTube
Salesforce: CAS Come and See Videos
Salesforce – Delete or Deactivate a User: CAS Come and See Video
This month we keep things simple with deleting and deactivating a user, which is surprisingly one of our most requested tasks!
How can you freeze, delete, or deactivate a Salesforce user from your org?  Join Chrystalin and Lucas live from the annual Cloud Adoption Solutions Summer Summit as they show you the how and the why of removing a user from your Salesforce instance.
Interested in seeing more? Cloud Adoption Solutions has committed to launching videos on Youtube at a much higher rate this year, so subscribe to our channel to stay in the know! Watch as the team shows new trends, shows instructional videos, and keeps you up to date on all things Salesforce.  Subscribe to never miss a thing: we show you something new every Friday morning. – Andrew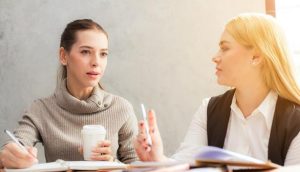 Advice from an Expert
Send your Qs to info@cloudadoption.solutions
Q: What's this new credential, certified Salesforce Associate?
A: This certification is the perfect credential for those who are new to the Salesforce ecosystem, those who may be the internal Salesforce product owner, or those who understand CRM fundamentals but are not technical on the platform.  Launched last week, Jarret, Evan, and Shannon all took it right away to see what it was all about, and can report that it was a fun and comprehensive evaluation of the Salesforce ecosystem, navigation, data model, and reports & dashboards.  Let us know if you're interested in picking our brains on if you should give it a swing!
If you have specific questions about Salesforce, let us know – we're happy to lend a hand.  Hit "reply" to this email and we'll jump on a Zoom! – Shannon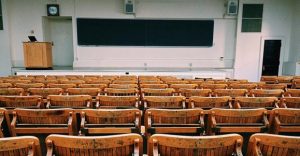 Content Corner
STREAMING: Our Great National Parks

 is a visually stunning docuseries that highlights some of the planet's most spectacular national parks.

LISTEN: WYEP's Countdown to Fall 2022 is a listener-voted countdown of the best songs of all time.  Do you agree with the top 10?
WATCH:

What do Trailblazers like 

Eric Dreshfield

, 

Melissa Hill Dees

, 

Janet Elliott

 and more predict for the future of Salesforce? Find out in our YouTube series, "

Trailblazers We Love

." Don't miss a single Trailblazer –

 

subscribe today

 so you catch every moment of the fun!

MEET THIS SERVICE: Shifting from a CapEx model to an OpEx model can create a lot of 2023 opportunities internally: It frees up valuable resources that would otherwise be spent managing onsite Infrastructure. Organizations of every type, size, and industry are using the cloud for a wide variety of use cases:  *Data backup *Disaster Recovery *Email *Virtual desktops *Software development and testing *Customer-facing web applications                                                        Black Bottle IT offers risk-free Move-to-the-Cloud  Readiness Assessments.  To learn more about Black Bottle IT, visit their website. 
News
Welcome to Cloud Adoption Solutions, Malik Satia!  We are thrilled to welcome admin-certified Malik to our team; we admire his experience working as a Salesforce administrator in nonprofits and his healthcare background and know that you'll enjoy any moment you get to spend with him.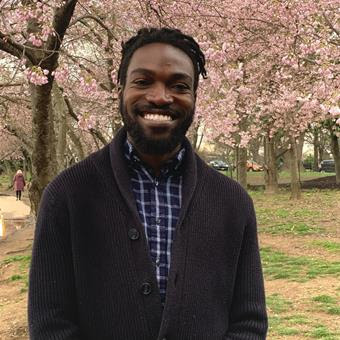 Special Events
Hey if you liked this newsletter, forward it to a friend, friend.  We appreciate your support!
"The first rule of any technology used in a business is that automation applied to an efficient operation will magnify the efficiency. The second is that automation applied to an inefficient operation will magnify the inefficiency." —

 

Bill Gates
Check out previous issues for more curated Salesforce scoop – let us do the work for you!   May, April, March, February, January, December, November, October and September Contact us with your Salesforce challenges at info@cloudadoption.solutions – we love to help! Cloud Adoption Solutions is a 100% woman-owned registered Salesforce partner, specializing in implementation, integration, and optimization for Technology, Healthcare/ Life Sciences, and Financial Services/ Professional Services organizations in the small and mid-commercial sectors.