Salesforce.com is constantly changing and there is so much news – how can you keep up with it all?  Well, the third Tuesday of each month, Cloud Adoption Solutions brings you Salesforce Scoop, info from Salesforce user adoption research, how-to videos on YouTube, and more! 
Sign up for your free subscription here
.
Click here for August's newsletter, or read on.
Salesforce Scoop
What's New with Salesforce?  
Salesforce launches new platform Salesforce+
In an unprecedented move, Salesforce has announced their plan to launch their new streaming service for live experiences and original content series, Salesforce+. While the pandemic was hard for everyone, Salesforce was stuck in a particularly rough place when it came to the loss of in-person events. Having thrived on the energy and excitement of live audiences, Salesforce was known for their larger than life events. But when all was shut down they scrambled to move to a completely digital event footprint for the course of 2020 – 2021.
There was a lot of speculation on cancelations, online live events, or recordings, as the business world – along with the Ohana – waited to see what would happen. Salesforce had big plans and ended up giving their followers and employees exciting at home virtual events that were filled with celebrities, and musical acts alike! Many wondered: if this could be successfully done virtually, would this impact the future of Salesforce?
Last week, seemingly out of nowhere, Salesforce announced the plans and launch for Salesforce+, a one stop shop for all the Salesforce content and live programming you could ever want!
From weekly shows, to connection sessions and fireside chats called "boss talks," Salesforce is doubling down on its ability to create an incredible learning environment right from your own device.
With expectations of growth and a new world wide reach, Salesforce has committed itself to becoming ever present virtually in your work life, the question is how much content will come, and will it be sustainable moving forward? For a company like Salesforce the sky's the limit so personally I'd expect big things from them, and get that subscription to Salesforce+ as soon as possible!
As always, reach out to us with your Salesforce Questions!  – AD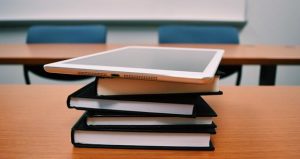 User Adoption Research: Details from my PhD Research
User Adoption starts with a Good Adoption Implementation Plan
"Adult learners are now connected and plugged-in to technology, and this computer-mediated communication has an impact on teaching, and the concepts of andragogy and motivation impact the way that adults consume learning (Merriam & Bierema, 2014, p. 192-194).  It is important that adult learners are provided the appropriate steps for change management when new technology is introduced to an organization.  Bolman and Deal (2008) tell of a large firm who implemented new technology for their sales team without training, participation, or matching the people and process to the new technology; the sales team felt defeated and the technology failed (p. 379).  Technology, according to Rogers (2003), does not only need to represent software or hardware; political philosophies, religious ideas, or new civic policy may also be technology that is purely information-based (p. 13).  Adults who need to learn a new technology and adopt it to improve operational processes at their organization are undergoing a communal transformation, and the design and implementation of the new technology must take that into consideration.  The organization will benefit from overall adoption of the CRM tool and the techniques which are embedded in the system (Naqvi & Akber, 2019, p. 33).  According to Eshleman (2015), learning theory proposes that a change-receptive organization can be cultivated by the organization, and the change can bring improvements to the institution (p. 18)."
If you want even more info, I have a journey built that you can follow if you click here. Or, shoot me a message to have us help you develop your adoption strategy.  – SJG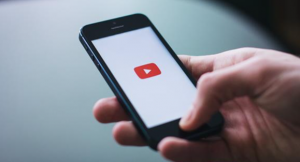 Tips on YouTube
Salesforce Case Management Vs Service Cloud: CAS Chats
It's a real treat when you can get both President of Cloud Adoption Solutions, Dr. Shannon Gregg, and Head of Operations and Client Delivery, Natalie Battista, on the same webinar, but even better when they are in the same room!
On this week's CAS Chat join Natalie and Shannon – live from the CAS Summer Summit at Snowshoe – as they fill you in on where Sales Cloud and Service Cloud intersect and separate in terms of managing issues in your Salesforce instance.
To watch this full video click here.
Interested in seeing more? Cloud Adoption Solutions has committed to launching videos on Youtube at a much higher rate this year, so subscribe to our channel to stay in the know! Watch as the team shows new trends, shows instructional videos, and keeps you up to date on all things Salesforce. Subscribe to never miss a thing: we show you something new every Friday morning. – AD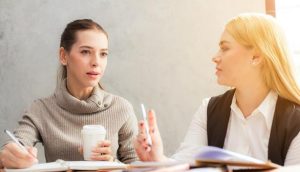 Advice from an Expert
Send your Qs to info@cloudadoption.solutions
Q: Why does my Salesforce look different than everyone else's???
A: This is one of those questions that is best answered with the frustrating response of "It depends."  But let's consider:
– Are you in Classic or Lightning?  (Click one of those links to quickly see the UI, or User Interface, as it looks in each.)  You may see the difference pretty easily by looking at the navigation in the top right hand corner – they're very different!
– Are your page layouts different than others because of your role?  You may be a sales user and looking at a page layout of a marketing or finance user, and your layouts may vary wildly.
– Are you in a managed version of Salesforce that is customized for your company or industry?  There may be people who use Salesforce every day and don't even realize it based on how their org has been customized.
In general, if you ask your local Salesforce admin or consultant, they can tell you pretty quickly why your Salesforce looks different.  But more importantly, tell them what you like about someone else's version if you think it will make your workday more smooth!
If you have specific questions about Salesforce, let us know – we're happy to lend a hand.  Hit "reply" to this email and we'll jump on a Zoom! – SJG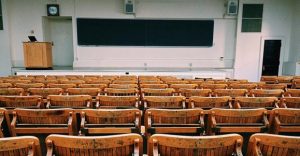 Content Corner
PODCAST: How can empathy help you to be a better co-worker? Can I think even *more* like my users when making changes to Salesforce? Can I understand the needs of the salesfolk, executives, marketers, and others who are also in this system? These are the things I thought about listening to this episode of Hidden Brain, You 2.0: Empathy Gym. Apparently, empathy is a muscle that you can strengthen – and you and everyone around you can benefit!
News 
The CAS team enjoyed our Summer Summit at Snowshoe last month! We got together to brainstorm new ways to delight our clients, value stream map process and approaches, and are ready to get you using Salesforce EVEN BETTER!  We also have some fun new Blue Ocean projects we're working on – which of these two do you think named their project "Team Meatball"?  🙂
Special Events
9/21-9/23 Dreamforce an official Salesforce event, will be available wherever you are – you can catch all of the content virtually!
10/28-10/29 Tahoe Dreamin' a Salesforce community event is bound to be an amazing learning and networking experience!
10/28-10/29 Florida Dreamin' is also a Salesforce community event that is going to have great sessions and events!
Hey, if you liked this newsletter, forward it to a friend, friend or share it on Twitter or LinkedIn.  We appreciate your support!
"No one can whistle a symphony. It takes a whole orchestra to play it."  – H.E. Luccock
Check out previous issues for more curated Salesforce scoop – let us do the work for you!
  September, August,  July, June, May, April, March, February, January, December, November, October and September
Contact us with your Salesforce challenges at info@cloudadoption.solutions – we love to help!
Cloud Adoption Solutions is a 100% woman-owned registered Salesforce partner, specializing in implementation, integration, and optimization for Technology, Healthcare/ Life Sciences, and Financial Services/ Professional Services organizations in the small and mid-commercial sectors.