Salesforce.com is constantly changing and there is so much news – how can you keep up with it all?  Well, the third Tuesday of each month, Cloud Adoption Solutions brings you Salesforce Scoop, info from Salesforce user adoption research, how-to videos on YouTube, and more!  Sign up for your free subscription here.
Click here for July's newsletter, or read on.
Salesforce Scoop
What's New with Salesforce?  
New Salesforce Innovations Empower Creators to Build Apps with Low Code on a Single Platform
Incredible news in the world of Salesforce this June, as Salesforce announced the new App building innovations that await in 2021! For many developers and partners, creating an App for the Salesforce Marketplace is one of the biggest challenges, but one that they'd like to take on. In the past creating one was no easy feat, as the regulations and technology required complex problem solving and creativity.
In an effort to boost innovation, this new rollout from Salesforce enables creators to have more control and simplicity when creating their App. Just as Salesforce always strives to make their technology more accessible, this new Low Code will allow a new generation of builders to create their apps in a much simpler environment.
This opens the door for many small partners, all sizes of companies and Trailblazers to be more innovative and creative as they strive to build their own App!
The Cloud Adoption Solutions team is internally thrilled for these changes, and we are so looking forward to seeing the incredible results that will follow! What new Apps will hit the marketplace this year? Only time will tell, as new and exciting Apps begin to emerge!
A great move by Salesforce, and a great change for all of those who dream of one day building their own App for the busiest AppExchange in the world!
To see more information on this development check here.
As always, reach out to us with your Salesforce Questions! – AD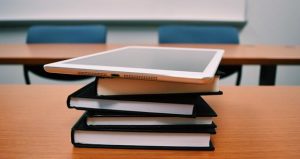 User Adoption Research: Details from my PhD Research
Four Minutes can Kickstart User Adoption
Yes, I spent four years on my PhD research on Salesforce adoption.  But in four minutes you can start to chart a plan on how to drive adoption by considering what, in research, we refer to as "fit for purpose."
As you're implementing Salesforce, any new Clouds/new connected apps or new use cases, think simply about whether or not it is fit for your users' purpose.  That drive for user-centered design is the first step to set the tone for quality user adoption.
*Employees returning to the job site? Consider Work.com and how you can roll that out with awesome adoption – make it part of their experience!
*Sales users need to drive pipeline in this hybrid work environment? These four tips can be worked into your Salesforce adoption strategy.
*Particular users need amplified permissions but only for a set of time? You can set expiring permission sets.
Turn your brain around and think like your user to start your path to adoption on the right foot!
If you want even more info, I have a journey built that you can follow if you click here. Or, shoot me a message to have us help you develop your adoption strategy.  – SJG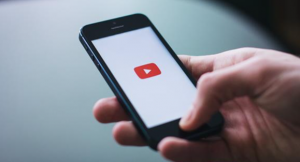 Tips on YouTube
Top Salesforce Tips for M&A Events: CAS-Cast Webcast
Just a short few weeks ago, the Cloud Adoption Solutions team, along with the help of industry mergers/acquisitions expert Laurie Barkman, had an exciting webcast detailing tips and tricks for M&A events as we inch closer to being back to normal following the pandemic.
With so many in person events happening, the timing was perfect to drop an educational webcast that is designed to help prepare your Salesforce instance for Merger and Acquisition events, and to be prepared for each stage of the event: info exchange, due diligence, and integration and harmonization!
This was such a fun webcast and to have the powerful trio of Dr. Shannon Gregg, Natalie Battista, and Laurie Barkman was such a tremendous help! Industry experts showing real time examples cannot be missed.
To watch this full video click here.
Cloud Adoption Solutions has committed to launching videos on Youtube at a much higher rate this year, so subscribe to our channel to stay in the know! Watch as the team shows new trends, shows instructional videos, and keeps you up to date on all things Salesforce. Subscribe to never miss a thing: we show you something new every Friday morning. – AD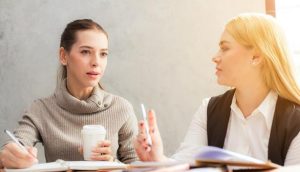 Advice from an Expert
Send your Qs to info@cloudadoption.solutions
Q:  I am wondering if I should attend Dreamforce – should I???  I mean this from an educational perspective, not a public health one.  How do I choose what Salesforce events to attend when there are so many?
A: Ah, Dreamforce! One of my favorite weeks of the year! Should it be yours as well?
With the number of educational events that are possible to attend, it can be a challenge to decide when and which to go to.  I like the idea of creating a cost-benefit analysis or following a conference justification template to outline and identify what you'll gain with your time away from your daily duties.  That way, you can see in black and white what the pros and cons are of attending any event – whether it's a one-hour community event or a multi-day conference.
If you have specific questions about Salesforce, let us know – we're happy to lend a hand.  Hit "reply" to this email and we'll jump on a Zoom! – SJG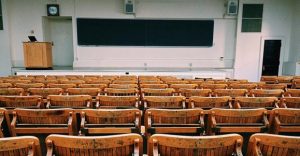 Content Corner
News
The sticker swag surprise giveaway to celebrate the Salesforce Summer '21 release is live; enter here for your chance to be one of the 100 winners!
Special Events
10/28-10/29 Tahoe Dreamin' a Salesforce community event is bound to be an amazing learning and networking experience!  Our own Shannon J. Gregg will be leading one of the amazing sessions there.
10/28-10/29 Florida Dreamin' is also a Salesforce community event that is going to have great sessions and events!
Hey, if you liked this newsletter, forward it to a friend, friend.  We appreciate your support!
"If you really look closely, most overnight successes took a long time."  – Steve Jobs
Check out previous issues for more curated Salesforce scoop – let us do the work for you!
  May, April, March, February, January, December, November, October and September
Contact us with your Salesforce challenges at info@cloudadoption.solutions – we love to help!
Cloud Adoption Solutions is a 100% woman-owned registered Salesforce partner, specializing in implementation, integration, and optimization for Technology, Healthcare/ Life Sciences, and Financial Services/ Professional Services organizations in the small and mid-commercial sectors.