Salesforce.com is constantly changing and there is so much news – how can you keep up with it all?  Well, the third Tuesday of each month, Cloud Adoption Solutions brings you Salesforce Scoop, info from Salesforce user adoption research, how-to videos on YouTube, and more!  Sign up for your free subscription here.
Click here for September's newsletter, or read on.
Salesforce Scoop
What's New with Salesforce?  
How a Laid-Off Restaurant Manager Used Salesforce to Forge a Tech Career
In a wonderful article about the power of technology and change, Salesforce reviews the story of a man named Tony Nguyen, who in the moment of losing everything was able to find a career and a new set of skills that set him on a path of success.
This story is full of its ups and downs, and for the current workforce offers hope that there is something out there! Salesforce has long spoken about its want to be a place where people from any professional background can come and find success as an admin. The story of Tony is not only inspirational but also a great parallel for many of the stories we all know.
It is good to see that people are still finding a home in the Salesforce ecosystem, and although everyone's story is not necessarily the same, we hope that spreading these successes will help others who find themselves in similar positions!  It reminded me of the great Trailblazer stories about two of your CAS faves, Jarret and Lucas.
To read the full article click here.
The article also contains links to resources for those looking for information on careers in Salesforce! – Andrew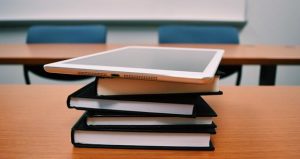 User Adoption Research: Details from my PhD Research
User Adoption starts with a Good Adoption Implementation Plan
I'm so excited to share this guidebook with you, A Self-help Guide to Digital Adoption.  Authored in partnership with our friends at Improved Apps, award-winning experts on digital adoption, this guide takes you through the theories of my PhD research on user adoption and gives you actionable tips to get the adoption REALLY MOVING! Check it out here.
If you want even more info, I have a journey built that you can follow if you click here. Or, shoot me a message to have us help you develop your adoption strategy.  – Shannon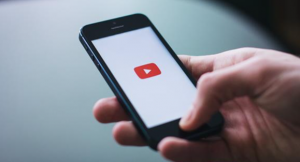 Tips on YouTube
Salesforce: CAS Come and See Videos
Inline Edits Salesforce Winter 22: Come and See Video
We love to keep our clients and friends in the know on our YouTube channel! This month our featured video is all about the Winter 22 changes.
Inline Editing on Salesforce reports is now here for the Winter 22 release!  Now you can edit text fields and numeric fields, and Salesforce is now going to open up date fields, picklist and lookup fields.
You can start going to existing reports or build out new reports and start editing those fields, all on the same page that you're looking at. So it's a mass update feature, and Natalie, Head of Operations & Client Delivery, is so excited about you being able to take advantage of this feature!
To watch the full video click here.
Interested in seeing more? Cloud Adoption Solutions has committed to launching videos on Youtube at a much higher rate this year, so subscribe to our channel to stay in the know! Watch as the team shows new trends, shows instructional videos, and keeps you up to date on all things Salesforce. Subscribe to never miss a thing: we show you something new every Friday morning. – Andrew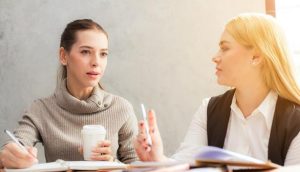 Advice from an Expert
Send your Qs to info@cloudadoption.solutions
Q: What is Partner Learning Camp?  Should I be doing trails there instead of Trailhead? There's so much to learn, and so many places to do it; help!
A: Ooh, yes, Partner Learning Camp. It's a place where Salesforce SI and ISV partners can go to get deeper learning on specific Salesforce products.  Here at CAS, we use it in tandem with Trailhead; we dedicate up to 20% of our time on continuing education and Partner Learning Camp has been instrumental in that!
If you're a Salesforce partner, definitely get in there to learn more, more, more, and if you're curious about the types of things you can learn there, ask your friendly neighborhood partner!  For me, I really loved a few modules on "Customer Stories," Health Cloud, and Engagement Studio!
If you have specific questions about Salesforce, let us know – we're happy to lend a hand.  Hit "reply" to this email and we'll jump on a Zoom!
– Shannon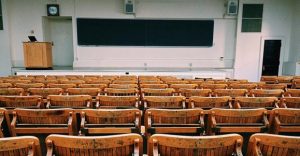 Content Corner
News 
Happy November birthdays to CAS fam Natalie (11/7)!
Special Events
11/18 Los Angeles Salesforce User Group (virtual meeting): Times still may be difficult, but even as we go into winter's long nights, could it be that there's a brilliant light on the horizon? Might we be in the Golden Age of the Admin? Fresh off last month's Salesforce Admin Podcast, special guest Shannon Gregg, PhD, MBA, joins us to share why she believes times have never been better for Salesforce admins & how you can seize the day for your career.
11/30 Webinar: Sales Mindset Reset: Increasing Sales Velocity Now Prepare for your 2022 sales approach with Dionne Mischler and Shannon Gregg; you will leave our time together with new ideas to bring a sales mindset reset to reality and increase your sales velocity heading into the new year.
12/9 Salesforce Dreamforce New York live event at the Javits Center NYC
12/14 Webinar: Sales Mindset Reset: The Power of Incremental Increase
Hey, if you liked this newsletter, forward it to a friend, friend or share it on Twitter or LinkedIn.  We appreciate your support!
"It's about how to create a culture where doing well is synonymous with doing good in order to thrive in a world where a company is only as strong as the principles it adopts."  – Marc Benioff
Check out previous issues for more curated Salesforce scoop – let us do the work for you!
  September, August,  July, June, May, April, March, February, January, December, November, October and September
Contact us with your Salesforce challenges at info@cloudadoption.solutions – we love to help!
Cloud Adoption Solutions is a 100% woman-owned registered Salesforce partner, specializing in implementation, integration, and optimization for Technology, Healthcare/ Life Sciences, and Financial Services/ Professional Services organizations in the small and mid-commercial sectors.