Salesforce.com is constantly changing and there is so much news – how can you keep up with it all?  Well, the third Tuesday of each month, Cloud Adoption Solutions brings you Salesforce Scoop, info from Salesforce user adoption research, how-to videos on YouTube, and more!  Sign up for your free subscription here.
Click here for September's newsletter, or read on.
Salesforce Scoop
What's New with Salesforce?  
Dreamforce 2021 is here – here's your guide to content, entertainment, goodies & swag!
A big return to the world stage, celebrities, and unlimited announcements impacting the world of technology. These are some of the hallmarks that can be expected each year from Salesforce's largest event: Dreamforce. Going on its second year of virtual events, Salesforce has doubled down yet again on its commitment to sustainability and availability, now using this new virtual presence to meet more around the world than ever before.
How will this year's Dreamforce differ from last year's all-virtual event?  What is the Cloud Adoption Solutions team most looking forward to at Dreamforce21?  Let's dive in!
Dreamforce Information and Scoop
3 days, 100 hours of content, 4 channels and 100k+ RSVPs so far. These are the numbers as we know them; this means that this Dreamforce 2021 is going to be one of the most extensive events that has ever been done by Salesforce.
8 big time guest speakers. From Marc Benioff to Will Smith and the Foo Fighters, participants in this year's Dreamforce can expect incredible seminars and guest appearances by some of the most renowned people on the planet.
Live on Salesforce+, the brand new recently announced Salesforce spot for all media and content, and the best part, it's free!
What the Cloud Adoption Solutions Team is Excited to See
The Cloud Adoption Solutions team consists of Developers, Administrators, Trailblazers and Sales, so we have a wide variety of opinions on what is the most exciting portion of Dreamforce 2021.  (If you ask Shannon Gregg, President of Cloud Adoption Solutions she will surely say Foo Fighters because of Dave Grohl!  See if you can spot her at the Foo Fighters show at DF15 below!)  However, there are many sessions to be incredibly pumped for.
Some of the highlights include:
Grow Faster with Customer-Centric Commerce on Salesforce
A Conversation with Jason Sudeikis
Grow Moments into Relationships with Slack-First Marketing
The Future of Admin Success
Build the Future of Business with Salesforce Architects
Black Women in Leadership
Create and Automate on the World's #1 Low-Code Platform
We are so excited for these virtual events and to see all our fellow Ohana next week! For more information click here. Make sure that you reach out to us with any questions, or just to hang out virtually during Dreamforce! This is certainly going to be an event to remember so SEE YOU THERE!
Oh yeah – the Parties, Goodies and Swag!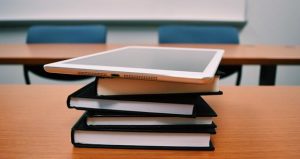 User Adoption Research: Details from my PhD Research
User Adoption starts with a Good Adoption Implementation Plan
I'm so excited to share this guidebook with you, A Self-help Guide to Digital Adoption.  Authored in partnership with our friends at Improved Apps, award-winning experts on digital adoption, this guide takes you through the theories of my PhD research on user adoption and gives you actionable tips to get the adoption REALLY MOVING! Check it out here.
If you want even more info, I have a journey built that you can follow if you click here. Or, shoot me a message to have us help you develop your adoption strategy.  – SJG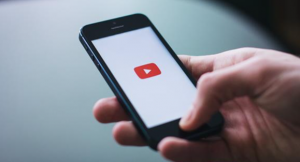 Tips on YouTube
Salesforce Double-Hitter: CAS Come and See Videos
Do you have a lot of orgs that you need to quickly differentiate between in your Chrome browser?
You can recolor your tabs using this amazing Chrome extension.  Join our amazing Salesforce Talent Alliance Fellow, Chrystalin, in her first CAS Come and See video!
To watch this full video just click here.
Interested in seeing more? Cloud Adoption Solutions has committed to launching videos on Youtube at a much higher rate this year, so subscribe to our channel to stay in the know! Watch as the team shows new trends, shows instructional videos, and keeps you up to date on all things Salesforce. Subscribe to never miss a thing: we show you something new every Friday morning. – AD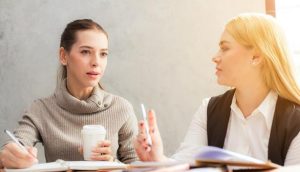 Advice from an Expert
Send your Qs to info@cloudadoption.solutions
Q: How am I supposed to fit in all of this Dreamforce content with my day job?  🙁
A: This year is a new experience with Salesforce+ navigation feeling super different than the agenda builder of the past.  Here are a few tips:  the schedule and the episode list is laid out like in the past, with calendar reminders to set for the important ones for you. I like this highlight list that Salesforce put together, too.
For me, I go through and look for anything HLS (healthcare and life sciences), regulatory-based, or focused on productivity and adoption and prioritize those.  Scan through and see what feels immediately applicable to your role.
Finally, we know Salesforce will make much of the content viewable later, so put time on your calendar for catch-up viewing. Also, we will be live-blogging each day on our Salesforce blog, so you can catch the highlights there, too!
If you have specific questions about Salesforce, let us know – we're happy to lend a hand.  Hit "reply" to this email and we'll jump on a Zoom! – SJG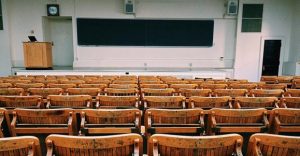 Content Corner
WEBCHAT: While there are very limited folks on-ground at Dreamforce21 in San Fransisco, you may be reminiscing about Dreamforce Past.  Check out this video with Salesforce celebs Eric Dreshfield, Miranda Ragland, Janet Elliott, and Toni V. Martin sharing some insider stories on Dreamforces past.
News 
The CAS team enjoyed our Summer Summit at Snowshoe in July! We got together to brainstorm new ways to delight our clients, value stream map process and approaches, and are ready to get you using Salesforce EVEN BETTER!  We also have some fun new Blue Ocean projects we're working on – which of these two do you think named their project "Team Meatball"?  🙂
Special Events
9/21-9/23 Dreamforce an official Salesforce event, will be available wherever you are – you can catch all of the content virtually!
10/28-10/29 Tahoe Dreamin' a Salesforce community event is bound to be an amazing learning and networking experience!
10/28-10/29 Florida Dreamin' is also a Salesforce community event that is going to have great sessions and events!
Hey, if you liked this newsletter, forward it to a friend, friend or share it on Twitter or LinkedIn.  We appreciate your support!
"No one can whistle a symphony. It takes a whole orchestra to play it."  – H.E. Luccock
Check out previous issues for more curated Salesforce scoop – let us do the work for you!
  September, August,  July, June, May, April, March, February, January, December, November, October and September
Contact us with your Salesforce challenges at info@cloudadoption.solutions – we love to help!
Cloud Adoption Solutions is a 100% woman-owned registered Salesforce partner, specializing in implementation, integration, and optimization for Technology, Healthcare/ Life Sciences, and Financial Services/ Professional Services organizations in the small and mid-commercial sectors.