Salesforce.com is constantly changing and there is so much news – how can you keep up with it all?  Well, the third Tuesday of each month, Cloud Adoption Solutions brings you Salesforce Scoop, info from Salesforce user adoption research, how-to videos on YouTube, and more!  Sign up for your free subscription here.
Click here for June's newsletter, or read on.

Salesforce Scoop
Salesforce Expands Its Financial Services Offerings for Corporate and Investment Banking
Every year, we can look forward to changes when Salesforce is continuing to push innovation. In the sector of financial services, Salesforce has always been on the forefront of technology that will continue to drive success in the corporate and private investment banking world.
Salesforce was excited to announce expansions to its financial services offerings, which will bolster ability in the new fast-paced normal. Financial services are in need of more robust and automated solutions and Salesforce is ready to step up!
This new technology is centered around relationship building and using the automation and personalization of these new offerings to deepen client relationships, when a client may not be seen as often – or at all – in person. As the world of relationship building shifts, be ready to see more Salesforce releases that match this new need.
Some other pieces of the new offerings include: Maximizing banker efficiency and productivity, uncovering relationships with an AI-based research tool, ensuring compliance for client engagement, and leveraging data as a strategic advantage.
As a team that works so closely with many financial firms in both the public and private space, we were so excited to see these announcements and cannot wait for the future of products that Salesforce will continue to announce this year.
Interested in seeing the full article? Click this link.
As always, reach out to us with your Salesforce Questions! – AD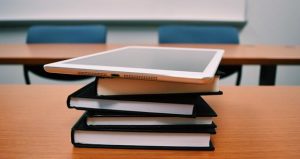 User Adoption Research: Details from my PhD Research
Three Theories Create User Adoption
For my PhD research on Salesforce adoption, I focused on three theories that create a framework that creates user adoption: Adult Learner Theory, Change Management Theory, and Diffusion of Innovations.
Diffusion of Innovations is an amazing theory modeled by Everett Rogers, initially in 1967, that exposes how an idea or technology spreads and takes hold. I've recently begun conducting deeper research on how the Diffusion of Innovations theory ties to influence and persuasion; my early research on that is represented on our Salesforce Index Score. Now, however, I am tying Diffusion of Innovations to the seven key pillars of influence – and how as a Salesforce Admin, Developer, or other practitioner, you can use these theories to influence your users, executives, or others who you do not have direct (management) influence over. Want details? Join me at my keynote session at CenCal Dreamin on 6/22 for the first public presentation on this new exciting research – with tips to enact it!
If you want even more info, I have a journey built that you can follow if you click here. Or, shoot me a message to have us help you develop your adoption strategy.  – SJG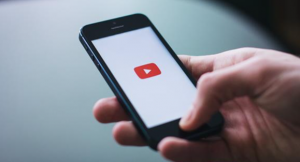 Tips on YouTube
Rich Text Components improve Salesforce User Adoption: CAS Come and See Video
Rich Text Components are used to improve Salesforce User Adoption. As you know, at Cloud Adoption Solutions we are all about helping our watchers and clients increase their user adoption. In this CAS Come and See Video, Natalie Battista shows you how you can use the rich text component to deliver messages to your Salesforce users.
In this case, Natalie shows how you can remind your sales team to update their close dates with a component that displays when an opportunity is past due. This is a great way to drive additional Salesforce user adoption and keep your CRM data as crisp and clean as possible!
Follow along with her instructions and start to transform your own Salesforce org! Click the link to check it out.
Cloud Adoption Solutions has committed to launching videos on Youtube at a much higher rate this year, so subscribe to our channel to stay in the know! Watch as the team shows new trends, shows instructional videos, and keeps you up to date on all things Salesforce. Subscribe to never miss a thing: we show you something new every Friday morning. – AD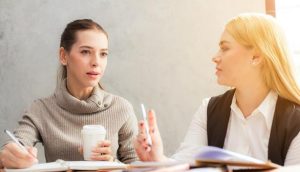 Advice from an Expert
Send your Qs to info@cloudadoption.solutions
Q:  I am just going to be honest with you: I'm overwhelmed by the releases. There's so much info, and I don't know where to start, so I just do nothing. Help! Please help! What should I be doing???
A: Your feelings are valid, so wipe the guilt away! Salesforce does three releases a year (Winter, Spring, and Summer), and the information can be really overwhelming. Here's how to break it down:
First, identify which products you actually use – if you're a Sales and Service Cloud user only, allow your eyes to skim past the other products like Pardot, myTrailhead, Salesforce Anywhere, and on.  Commit to yourself to only focus on only what applies to you.
Next, decide what method of learning about the release works best for your personal learning style: visual, auditory, kinesthetic, or a combo.  Then either read the release notes that match your Clouds, watch the release readiness live broadcasts that apply to you, or play in your Summer '21 sandbox preview.
Finally, if you have specific questions about the release, let us know – we're happy to lend a hand.  Hit "reply" to this email and we'll jump on a Zoom! Oh, and over here, we're super excited about these Summer '21 features: insanely powerful new Flow features, the ability to track active licenses easily, Einstein Search now GA, Pipeline Inspection, and new Mobile Home for Android. – SJG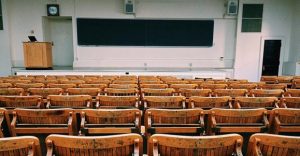 Content Corner
PODCAST: Are you ready for a fresh start? Freakonomics asks and answers that question with behavior-change specialists – and this ties so much to what we deal with daily in the Salesforce world!
News
Two exciting things are happening soon, and we're wiggling around in our gamer chairs with excitement to sneak you a peek at these:

We're launching a new bolt application to help you with Salesforce opportunity management! We'll be looking for beta testers to try it out and give us feedback, soon, so watch your email.
We're running a fun sticker swag surprise giveaway to celebrate the Salesforce Summer '21 release; watch our social channels starting Monday, May 24 for your chance to be one of the 100 winners!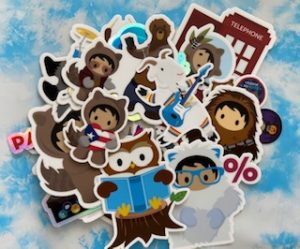 Special Events
HAPPENING NOW: 6/16 Top Salesforce Tips for M&A Events
M&A is set to continue its' hot streak in 2021.* Life sciences, Healthcare, Financial and Professional Services companies are high-profile targets for growth via acquisition. How can you prepare your Salesforce instance for M&A events, to be prepared for each stage of the event: info exchange, due diligence, and integration and harmonization?NEXT WEEK: 6/22 CenCal Dreamin' You won't want to miss the 2nd annual, completely free virtual Salesforce community event! With sessions like "FANTASTIC FRAMEWORKS FOR FAST, FEATURE-FILLED FLOWS," "HOW TO TAKE CONTROL OF YOUR SALESFORCE ORG, NOT THE OTHER WAY AROUND," and a keynote from our own Salesforce Doctor Shannon J. Gregg, it's a can't miss event!
Hey, if you liked this newsletter, forward it to a friend, friend.  We appreciate your support!
"Growth is never by mere chance; it is the result of forces working together."  – James Cash Penney
Check out previous issues for more curated Salesforce scoop – let us do the work for you!
  May, April, March, February, January, December, November, October and September
Contact us with your Salesforce challenges at info@cloudadoption.solutions – we love to help!
Cloud Adoption Solutions is a 100% woman-owned registered Salesforce partner, specializing in implementation, integration, and optimization for Technology, Healthcare/ Life Sciences, and Financial Services/ Professional Services organizations in the small and mid-commercial sectors.