Salesforce.com is constantly changing and there is so much news – how can you keep up with it all?  Well, the third Tuesday of each month, Cloud Adoption Solutions brings you Salesforce Scoop, info from Salesforce user adoption research, how-to videos on YouTube, and more!  Sign up for your free subscription here.
Click here for October's newsletter, or read on.
Salesforce Scoop
What's New with Salesforce?  
New Study Finds Salesforce Economy Will Create 9.3 Million Jobs and $1.6 Trillion in New Business Revenues by 2026
October is normally reserved for scares of all kinds, so we decided to give you a break from the horror and share some incredible news!
For anyone who works with or uses Salesforce, the future is certainty bright as the post pandemic numbers come in. It has been announced that a staggering 1.6 trillion dollars in new business will come from the Salesforce related economy by 2026…that is less than 5 years away! Along with this incredible boom, 9.3 million more jobs will be created.
This news couldn't come at a better time; in the present quarter, the Salesforce ecosystem has seen a definite shortage of Salesforce talent when it comes to development. These new job booms mean that more and more young professionals and career hoppers are making the move to Salesforce!  And for Salesforce customers, that means you can be confident that Salesforce is here to stay – your Salesforce investment is a solid one.
While this news comes from a study that is readily available, the team at Cloud Adoption Solutions wanted to save you some time and deliver some fast facts! So get excited, and keep blazing those trails, as the best is yet to come!
For the full article and a link to the report generated by the IDC click here! – Andrew
As always, reach out to us with your Salesforce Questions! – AD
October is Spooky, err, Annual Planning & Budget Szn
Q4 is the time when execs & management sit down and think hard about next year's priorities, ask for budget, and think about their team needs.  Here are some tips for your Salesforce planning and budget guidelines:
– Consider ancillary or affiliated applications.  Do you need to request budget or plan a project for a new technology that will round out your technology stack? Here are overviews of salestech and martech landscapes for inspo.
– Think about automations to increase efficiency – and effectiveness – of your users.  What can you do to remove human error, guide process, or eliminate copy/paste?
Don't forget when you're putting budget and resource requests together for 2022 to consider both cost of doing and cost of NOT doing – the opportunity cost – when creating your business case. – Shannon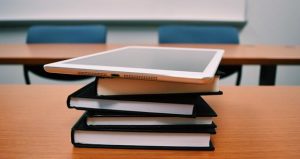 User Adoption Research: Details from my PhD Research
User Adoption starts with a Good Adoption Implementation Plan
I'm so excited to share this guidebook with you, A Self-help Guide to Digital Adoption.  Authored in partnership with our friends at Improved Apps, award-winning experts on digital adoption, this guide takes you through the theories of my PhD research on user adoption and gives you actionable tips to get the adoption REALLY MOVING! Check it out here.
If you want even more info, I have a journey built that you can follow if you click here. Or, shoot me a message to have us help you develop your adoption strategy.  – Shannon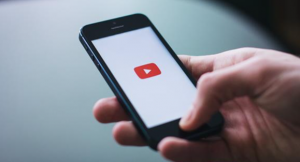 Tips on YouTube
Salesforce Double-Hitter: CAS Come and See Videos
We've got not one, but two great Salesforce come-and-see videos for you to check out, scary quick:
You can send targeted emails with Salesforce using Flow. This is a great solution if you're not sending a ton of emails; if you're sending too many emails, you'll definitely hit Salesforce limits.  Check out this awesome solution Cory built to send better email using Salesforce Flow!
Why should I audit my Salesforce List Views? How can I audit my Salesforce List Views?  Salesforce Admins should audit the listviews in their org on a regular basis.  Natalie, Head of Operations & Client Delivery, gives you the why and how to audit your SFDC List Views.
Interested in seeing more? Cloud Adoption Solutions has committed to launching videos on Youtube at a much higher rate this year, so subscribe to our channel to stay in the know! Watch as the team shows new trends, shows instructional videos, and keeps you up to date on all things Salesforce. Subscribe to never miss a thing: we show you something new every Friday morning. – Andrew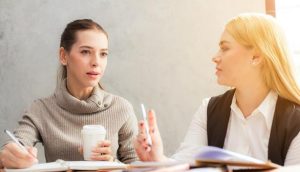 Advice from an Expert
Send your Qs to info@cloudadoption.solutions
Q:  How in the heck do I figure out how many Salesforce licenses I have?? I don't have an account rep to ask.  I'm so confused; help!
A: Ah, great question!  Click Setup (gear icon) in the top-right of your screen, enter Company Information in the quick find box (magnifying glass icon), and you'll see the licenses when you scroll down.  We recommend doing a license audit once a quarter – make sure all licenses are properly assigned (yes to new employees, no to previous employees, check permissions and so on).
If you have specific questions about Salesforce, let us know – we're happy to lend a hand.  Hit "reply" to this email and we'll jump on a Zoom!
– Shannon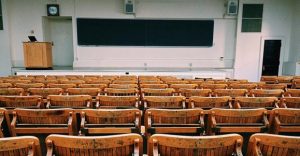 Content Corner: Halloween Edition
FICTION: In My Dreams I Hold a Knife is a great psychological thriller with six college friends at their reunion, centered around an unsolved murder. Twisty, fun, and perfect for this time of year, it's a fun read!
STREAMING:  LuLaRich is a frightening 4-part docuseries that examines a multi-level marketing company that went wrong in so many ways.  A scary inside look at greed and the hunt for having it all!
LISTEN: The Devil's Interval, or the tritone, is made of three whole steps that leave the listener feeling unsettled; featured in West Side Story, used by Miles Davis and Pearl Jam, the tritone is explained here.
News 
Happy October birthdays to CAS fam Jarret (10/1), Andrew (10/10), and Shannon (10/19)!
Welcome, welcome to our newest CAS team member, Chrystalin Popp!  Chrystalin did a Fellowship with us through the first cohort of the Salesforce Talent Alliance and our team and our clients loved what she brought to our practice, so she's now full-time with us! She's a talented trainer, documentarian, and #AwesomeAdmin and we hope you're lucky enough to meet her sometime soon!  (Check out her video on color-organizing your Chrome tabs.)
Hey, if you liked this newsletter, forward it to a friend, friend.  We appreciate your support!
"None of us is as smart as all of us."  – Ken Blanchard
Check out previous issues for more curated Salesforce scoop – let us do the work for you!
  September, August,  July, June, May, April, March, February, January, December, November, October and September
Contact us with your Salesforce challenges at info@cloudadoption.solutions – we love to help!
Cloud Adoption Solutions is a 100% woman-owned registered Salesforce partner, specializing in implementation, integration, and optimization for Technology, Healthcare/ Life Sciences, and Financial Services/ Professional Services organizations in the small and mid-commercial sectors.